Expert Tips for Sewage Backup Emergencies
Posted in Emergency Plumbing Services, on December 16, 2019
---
Sewage backups are an unfortunate household incident that never seem to occur at a convenient time. Messy, gross and inconvenient, sewage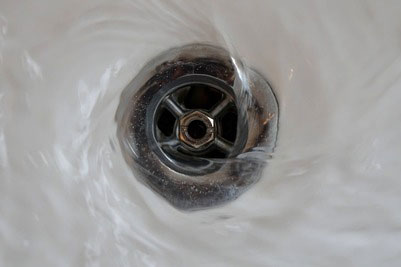 backups often require professional help in order to be cleaned up and fixed.
Depending on the extent of the problem, you may not be able to wait until business hours to call a plumber for assistance. This can cause stress in the middle of the night if you are worried about fixing the problem and aren't sure if there is a plumber you can call.
Thankfully, if you search 'plumbers near me' the Broward Plumbing team of certified plumbers is available to provide comprehensive emergency plumbing services 24/7. In this blog post, we will discuss some of the most common sewage backup emergencies and what you should do if it happens in your household.
Types of Sewage Backup Emergencies & What to Do
Toilet Overflowing
In the situation where a toilet is overflowing, the most important step is to stop the flow of water. Start by locating the valve behind the toilet and turning it clockwise to shut the water off (remember the rule: righty-tighty, lefty-loosy). The toilet may continue to fill with water for a short amount of time after this, which can be prevented by removing the tank lid and lifting the float ball to stop the flow of water. With all water sources off, you can now attempt to plunge the toilet normally. If this is not able to remove the clog, you will need to call a plumber for assistance.
Sink Overflowing
If a bathroom or kitchen sink is clogged and water is not able to drain, start by trying to plunge the drain. First, plug any unclogged drains (in the case of a double sink) and block overflow holes before attempting to plunge. If the plunge is ineffective, you will need to call a plumber. Try to avoid chemical drain cleaners as this can weaken pipes over time.
Bathtub Overflowing
To unclog a bathtub drain, start by blocking the overflow plate and scooping some of the water out of the tub to prevent splashing. If plunging efforts are unsuccessful, then you will need to seek professional help.
Broward Plumber is Your 24/7 Emergency Plumber
The Broward Plumber team of licensed, certified plumbers are available 24/7 to provide expert knowledge and services necessary to fix any plumbing problem. This includes 24/7 assistance with drain cleaning and repair, toilet repair, septic pumps, water damage, clogged toilets, water filtration and other emergency situations. No matter what problem you are experiencing, we can help fix your plumbing issues anytime of day. We provide fast, reliable service when you need it the most.
For plumbing emergencies in Boca Raton, Ft. Lauderdale, Coral Springs, Hollywood, and throughout Broward County, look no further than Broward Plumbing. Whether you require a simple fix or a more complex solution, our expert team of certified plumbers can provide the service you need, 24 hours a day, 7 days a week. To learn more about our services or to request an emergency plumber, contact us at 954-516-7777.