5 Plumbing Emergencies in Boca Raton
Posted in Emergency Plumbing Services, on January 13, 2021
---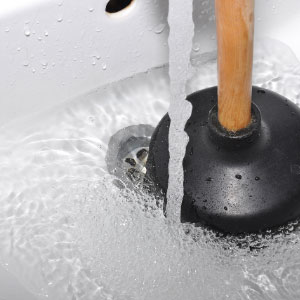 Plumbing emergencies tend to occur at the most unexpected times. When such emergencies happen, quick response and professional help can make all the difference. So when you are experiencing a plumbing emergency, keep calm and call an emergency plumber in Boca Raton! Here are a few of the more common ones in Boca Raton:
1. Clogged Sink or Shower
While a clogged sink or shower is a nuisance, it often signifies a bigger problem. The reason could be as simple as hair in the shower drain or as complex as a sewage backup, burst pipe, or drainage issues. Turn off the water supply and try using a plunger or plumbing snake to dislodge the obstruction. For stubborn clogs that just can't clear, it is best to call in a licensed local plumber in Boca Raton. Minimize future blockages by not throwing food waste down the sink and using a hair catcher in the shower drain.
2. Overflowing Toilet
An overflowing toilet is something you want to avoid at all costs! Apart from the mess and inconvenience, it can be a health hazard. The first emergency action is to stop the overflowing toilet by shutting off the toilet's main water supply valve. Avoid DIY with an overflowing toilet and speed dial for an emergency plumber in Boca Raton!
3. Burst Pipes
Corrosion, water pressure issues, and tree root infiltration are the most common culprits behind burst pipes. Over time corrosion and mineral deposits in pipes cause them to leak and burst. If you have a sudden flood of water, locate the main water shutoff valve and close it to stop the water supply. Once damage control is in place, call in your trusted emergency plumber in Boca Raton to repair or replace the burst pipe. The best practice to avoid such exigencies is to ensure regular inspection of plumbing pipes.
4. Sewage backup and Smells
Blockages in sewage pipes can cause unpleasant backups and smells in your home. Seeking the help of a professional plumber in Boca Raton is vital in such cases as sewage backups are associated with multiple health risks. An experienced plumber can investigate the cause and take timely action to protect your family's health and avoid expensive repairs or damage to property.
5. Water Heater Problems
Leaking water heaters, no hot water, or discoloured water should all be classified as plumbing emergencies. Water heater problems are risky due to the combination of water and electricity, so they are best left to the experts. If you are experiencing such water heating issues, calling a professional plumber in Boca Raton for assistance is a failsafe option.
Choose Our Emergency Plumbers in Boca Raton
Just call the experts at Broward, the professionals you can trust! We are the 24 hr plumber for Boca Raton, happy to help you in all plumbing emergencies! We've been serving Boca Raton and Broward County with professionalism and plumbing expertise for years! Fast, reliable, and professional; we pride ourselves on superior service and transparent, upfront pricing.
Dial (954)516-7777 or (561)570-7777 or contact us to schedule a service online for any plumbing emergency you are struggling with!