Sewage Backup Prevention Tips from Certified Plumbers
Posted in Emergency Plumbing Services, on December 26, 2019
---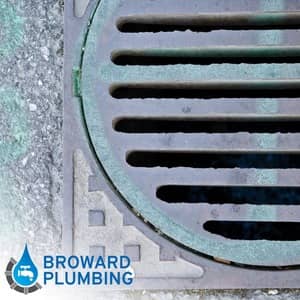 Sewage backups are a nightmare. No matter what the cause, a blocked toilet or broken drain can wreak havoc in any home. Unfortunately, sewage backups and blocked drains are far too common. Many homeowners try to fix the situation themselves with plunging or chemical drain cleaners, however searching online for a 'plumber near me' and contacting a plumber near Fort Lauderdale or the surrounding Broward County is often required to remedy the situation. That's why it is best to avoid a sewage backup altogether. Don't wait until a sewage backup happens in your home, take the time today to ensure you are employing the necessary preventative steps in your home. In this article, we are going to provide some helpful tips for preventing a sewage backup.
Sewage Backup Hazards
Although sewage backups are inconvenient and messy, they can also contribute to larger plumbing problems. Therefore, it is essential to promptly fix any backup problems and to take the appropriate actions to properly prevent issues from recurring in the future. A sewage backup can result in a burst pipe or large leak that can spread contamination throughout your bathroom or home. Unfortunately, this can result in infections that cause gastroenteritis if people in your home are exposed, including E. coli or Salmonella infections (the causative agents of food poisoning). Exposure can happen due to touching your face after encountering the contamination or being exposed through your mouth, eyes, or cuts if there is any backsplash. Whenever you are experiencing a backup, always seek the help of a professional to help prevent you and your family from becoming ill and avoid any permanent damage to your plumbing system.
Tips to Prevent Sewage Backup
1. Proper Disposal of Cooking Grease
When cooking, it can sometimes be hard to figure out how to dispose of grease. This is especially true when cooking bacon or other meat that generates excess grease. It is imperative that cooking oils, fats, and grease are not disposed of down the drain. Liquid grease, oil and fat can not be broken down easily by wastewater treatment plants and can solidify in drains once they are cool. Over time, this can block drains and result in a backup or severe damage. Instead, dispose of grease by collecting it in a glass container, such as a jar, and then scooping solidified, cooled grease into your garbage or green bin. This will help prevent any drain damage due to cooled grease collecting in your drains or sink.
2. Install Drain Traps
Drains can easily collect debris, food, hair, and other foreign objects over time. However, these solid objects can get trapped in drains and lead to blocks or leaks. In order to collect debris before it enters drains, you can install a drain trap or basket into each of your drains. This will allow you to collect food and hair and throw it out in the trash before it can lead to plumbing issues. Drain traps can easily be purchased at your local hardware store.
3. Prevent Clogs in Toilets
Toilets can easily become clogged when foreign objects are flushed. Only human waste and toilet paper should be disposed of in a toilet. Feminine hygiene products, diapers and paper towels should all be disposed of in a garbage can. These objects can get stuck in toilet drains or absorb too much water which results in a toilet clog and a sewage backup. Instead, leave garbage beside your toilet to remind you, your family and your guests to appropriately dispose of any of the above-listed items.
4. Regularly Clear and Clean Drains
Sink, shower, and bathtub drains can easily be cleaned on a monthly basis by first flushing one cup of baking soda down the drain, followed by one cup of white vinegar and then one cup of warm water. Instead of chemical drain cleaners, you can save time and money using baking soda and white vinegar and protect the integrity of your drains from harsh cleaners. If you are interested in professional assistance, you can also hire a technician or plumber to clean sewer drains depending on your budget.
5. Conduct a Professional Inspection
If you are unfamiliar with plumbing and sewer systems, it may be worthwhile to get an expert opinion on your home plumbing. A professional plumber can conduct a thorough drain camera inspection in order to identify any sources of potential problems. This can help you identify and fix small issues before they can turn into a plumbing crisis.
Certified Plumbers for General & Emergency Plumbing
For general and emergency plumbing services, Broward Plumbing serves the Broward County area in Florida. We provide comprehensive plumbing services to assist with minor maintenance and plumbing emergencies. In order to prevent a sewage backup, it is important to ensure your plumbing system is in good shape and free of any weaknesses. Consider hiring a Broward-licensed and certified plumber. With years of expert knowledge, our plumbing team can help identify any weaknesses in your system and provide appropriate hardware and support to prevent future plumbing emergencies. It is always better to fix a problem before it is too late. Let our team lend their knowledge and expertise to your plumbing system.
Your Plumbers Near Boca Raton
At Broward Plumbing, we provide a range of plumbing services, including emergency services, water leak repair, drain cleaning, water heater repair, sewage backup cleanup and more. We are a local and family-run business serving Broward County homes, condos and commercial properties. Our team of highly qualified technicians are certified, insured, and licensed plumbers in Boca Raton, Fort Lauderdale, Parkland, and surrounding areas. We provide upfront pricing and free consultations to help ensure customers are always satisfied with the quality and accessibility of our services. We provide 24/7 service for emergency plumbing and are experienced with small and large issues alike. For more information or to contact a technician, contact us today at 954-516-7777.
You can also book an appointment through our online system for regular checkups and maintenance. Many homeowners tend to ignore their plumbing until it is too late, take the time today to invest in your home by ensuring you are preventing problems before they can occur.