Expert Plumbing Services In Fort Lauderdale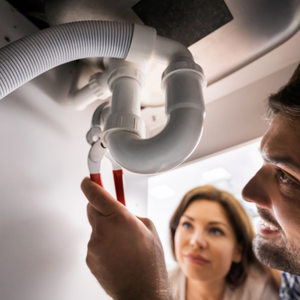 We offer a full range of drain cleaning services in Fort Lauderdale for residential and commercial properties for all types of drains. Whether your drain is backed up or clogged, a plumber in Fort Lauderdale from Broward Plumbing will properly diagnose and repair any clogged drain cleaning issue. Broward Plumbing services all of Broward County, Fort Lauderdale, Pompano Beach, Boca Raton, and surrounding areas. We specialize in drain cleaning services, but our team also provides installation services for various plumbing products, including sinks, toilets, showers, and water heaters. Our goal is to provide you with the best service possible.
Sewer & Drain Cleaning in Fort Lauderdale
Your drain is one of the most essential components of a residential or commercial property. Without a proper drain, it's impossible to have a shower, dishwasher, washing machine or sink. At Broward Plumbing, our highly regarded plumbers can handle any drain cleaning service and repair regardless of the severity of the situation.
To ensure the safety of you, your family, and our plumbers, call Broward Plumbing right away when you have a problem with your drain. If you are experiencing a backed-up or clogged drain, we will correctly identify and repair the problem as soon as possible so that it doesn't cause additional damage.
Three Main Reasons Why Your Drain May Be Clogged
In most cases, a clogged drain doesn't just happen suddenly. There are many circumstances that may result in your drain becoming clogged. Here are the top three reasons why you might experience a clogged drain:
Fats, Oils and Grease (FOG) – Oils and greases can build upon a kitchen sink or bathtub over time and cause a clog. If you're disposing of oil-based household cleaners in your sink, this can also cause FOG buildup.
Tub and Shower Accumulation – Over time, soap scum and hair will accumulate in bathtubs and showers. This accumulation can contribute to clogs.
Plumbing System Installation Errors – The installation of your plumbing system may not have been done correctly. It's crucial to find an experienced plumber who knows how to install plumbing systems correctly to prevent clogs.
Robotic Camera Inspections
Broward Plumbing Company, serving your commercial and residential needs, is proud to offer plumbing camera inspections. The benefits of the service are obvious: a digital record of the drain's condition, right in the comfort of your own home.
Advanced camera technology allows for full video inspections of all drains and plumbing fixtures right in your home. We can properly diagnose and repair any clogged drain cleaning issue using the latest technology.
Plumbing problems are never convenient. But when you need immediate assistance, having a picture of exactly what's going on will help your plumber get the job done right.
Complete video inspections aren't just for drains, either. Whether it's clogged garbage disposal, water heater problems or flooded bathrooms, our technicians are prepared to address any plumbing problem with advanced digital tools.
Fast And Accurate Drain Cleaning Services In Fort Lauderdale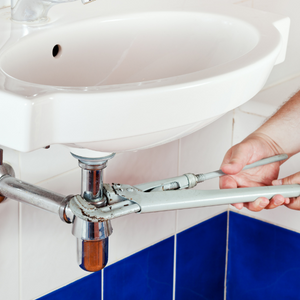 Our plumbers in Fort Lauderdale use robotic camera inspections to obtain video footage of your drains and pipes to ensure proper diagnosis and assess the situation.
Through advanced video inspections, our plumbing specialists in Fort Lauderdale can identify, troubleshoot and repair any plumbing issues before they need to be addressed. This can save you time, money and stress when looking for a reliable plumber in Fort Lauderdale.
No one likes having to call for a plumber after hours, especially in the event of an emergency. Our goal is to provide you with the most reliable plumbing service at competitive prices. We've made it easier to seek a better alternative by requiring all of our technicians to offer same-day services at no additional costs.
Why Choose Broward Plumber
Broward Plumbing is a family-owned plumbing company in Fort Lauderdale that has been providing residents of Broward County & Southern Florida with quality service and products for the past 3 decades. The company is fully licensed and insured and can provide plumbing solutions for both commercial and residential properties.
Broward Plumbing has a proactive attitude when it comes to plumbing problems. They seek them out before they happen, and they ensure that they fix any plumbing issues that could occur in the future. Broward Plumbing also provides services such as drain cleaning, frozen pipe repair, toilet repair, water heaters repair, sink repairs, and many more.
Our company has years of experience in our industry, with expert technicians and licensed plumbers.
Our team of plumbers is available 24/7 for emergency services.
We have a wide selection of state-of-the-art equipment, allowing us to quickly and expertly unblock flooded drains, repair broken pipes, and fix any drainage issues that may arise.
Broward Plumbing is the best plumbing company in Fort Lauderdale to call for drain cleaning services. Our plumbers in Fort Lauderdale provide quality drain cleaning services for residential and commercial properties. If you need drain cleaning, please call Broward Plumbing at 954-516-7777.