Fast & Reliable Plumbing Services in Parkland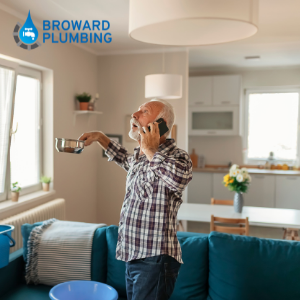 Whether it's a flooded basement or an overflowing toilet, plumbing emergencies can be chaotic! They also tend to happen at the most inconvenient times & moments! While you cannot predict when an emergency will strike, you can at least be prepared with an 24-hour emergency plumber Parkland homeowners can rely on. Having a trustworthy and experienced plumber on call will save you stress and resolve the problem effectively. Unfortunately, most people don't know how to hire the right plumber for their home/business. Many just pick the first they can contact and end up hiring the wrong people with shoddy skills. Here's how you can hire the best plumbing professional when looking for emergency plumbing services in Parkland.
Industry Experience
Experience counts and one should always try and hire a professional with at least several years in the field. A newbie may not have the requisite experience, skill, or the proper tools and may cause unnecessary expenses and delays. When looking for an emergency plumber in Parkland, hire one with more experience. For decades, Broward Plumbing has been in the business, providing top-tier regular & emergency plumbing services in Parkland.
Check Out Their Google My Business Profile
When it comes to a plumbing emergency, you want to make sure you call a reliable plumber who knows his job! Online sites like google, amazon, etc., aim to connect customers with the right service providers. Checking the company's customer reviews like the Google My Business Profile for reviews and ratings will give you an idea about professionalism and customer service. Reputable and reliable plumbing companies like Broward Plumbing(4.8-star review rating) will show a higher star rating.
24 X 7 Emergency Services Near Parkland
Emergencies tend to strike at inconvenient times—you'll want to ensure that the emergency plumber you hire is on call at all times. So look for a service that is there 24X7, including weekends and holidays.
Ask For Recommendations
Good old word-of-mouth recommendations are still one of the most reliable ways to find the best emergency plumber in town. Ask your family, friends, and neighbors about their plumbers or recommend expert plumbing professionals who can get the job done. You will also get an idea about the plumbing contractor's pricing, customer feedback, and workmanship.
Do the Proper Checks (License & Insurance)
Always check that the plumbing company you are hiring is licensed and insured. You will not be able to claim warranties from an unlicensed company. Also, the company should have valid worker and liability insurance coverage. Insurance will cover you for any liabilities arising out of the plumbing contract.
Looking for Reliable Emergency Plumbing Services Near Parkland?
If you're looking for a trustworthy and competent emergency plumber in Parkland, look no further than Broward Plumbing! Our licensed plumbing team promises upfront pricing, expert service & work warranty. We are on call 24 X 7 for all plumbing emergencies as well as routine plumbing issues! Contact us today for plumbing services that guarantee peace of mind & 100% customer satisfaction!