4 Common Toilet Issues and What to do About Them
Posted in General Plumbing Services, on August 10, 2020
---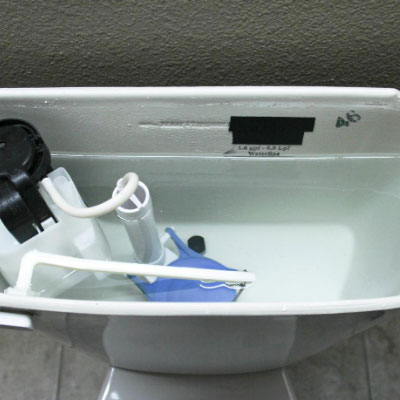 In our homes, toilets are one of the more commonly used appliances. We use them all day, every day and inevitably, issues arise. Sometimes a plumbing problem is easy to fix with some plunging or DIY work. Other times, issues are more complex or difficult to identify and you may require a professional plumbing service or even a plumbing camera inspection. In this article, we are sharing some of the most common toilet issues and how they can be fixed. Remember if an issue persists or is unresponsive to an at-home fix, it may be time to call a plumber in Boca Raton or a plumber in Fort Lauderdale for toilet repair services. Here are some common toilet problems:
1.Recurring Flush
A common toilet issue is a recurring or "phantom flush." This means you might hear the toilet basin refilling itself even if no one has flushed the toilet or notice the toilet is cutting off the refilling process too early. To fix this problem, simply drain both the tank and the bowl, check the flapper that helps control water flow, give it a good clean, and replace it if necessary. This should help prevent unwanted refilling of the basin.
2.Clogged Toilet
Common in every household, a clogged toilet can cause havoc, inconvenience, and even an overflow of sewage if it is unable to be cleared. For most clogs, they can be cleared with a plunger. Simply cover the drain with the plunger, pump forcefully up and down, check to see if the clog is cleared and repeat, as necessary. If you are unable to clear the clog with a plunger, you may require professional assistance from a certified plumber.
3.Overflowing Toilet
An overflowing toilet is usually caused by a clog. To fix the overflow, you will first need to stop the water from refilling by rigging your float to stay upwards. Then, turn the valve near the base of the toilet off to stop the water supply. Next, thoroughly clean up the overflow with disinfectant and call a plumber to service the toilet.
4.Weak Flush
A weak flush occurs when water slowly empties from the bowl of the toilet. The easiest way to fix this problem is to clear the holes under the rim of the toilet using a coat hanger or piece of wire. This should clear any debris and allow the toilet to flush normally again.
A Plumber Near Boca Raton for All Your Needs
Most common toilet issues can be fixed at home with a plunger. However, if a problem persists, it may be time to call a professional plumber. At Broward Plumbing, our expert team services Broward County, Florida, and the surrounding areas. We offer a range of plumbing services, including emergency services, sewer camera inspection, and flood damage repair. Our 24-hour emergency service can be reached seven days a week at 954-516-7777. For all other issues, including booking a regular appointment or a plumbing camera inspection, contact the Broward Plumbing team during business hours at 561-570-7777.