5 Reasons To Upgrade Your Plumbing in Boca Raton
Posted in General Plumbing Services, on January 07, 2022
---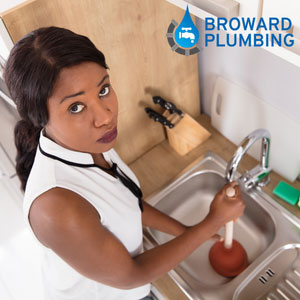 Do you have an emergency plumber now on speed dial? Is your plumbing system making you crazy? Are you dreading the idea of another clogged drain or roof leak and having to call a plumber in Boca Raton? You aren't alone; many homeowners share these concerns. The plumbing system is one of the key components of a house, and it has a significant impact on your home's comfort level. On average, the life expectancy of a plumbing system is 50 years.
So if you are wondering if it's time to upgrade your plumbing, here are 5 reasons you should consider an upgrade:
Save Your Money
A leaking faucet is a waste of water and money. If you have a faucet that leaks, you're wasting both water and money. Leaky faucets can waste as much as 150 gallons per month, resulting in almost $100 per month in waste. In addition to wasting water, a leaking faucet creates wear and tear on the faucet itself, causing it to need replacement faster than normal. Replacing a leaky faucet can cost between $100 and $300, depending on its location and age.
Improve Water Pressure
Low water pressure is experienced when the sprinkler system, washing machine, dishwasher, or even running shower can be exhausting to use. The likelihood of experiencing this issue increases as the home ages and pipes become clogged with time. Replacing old pipes will relieve this problem and better any concerns for future leaks that cannot be found without a sewer line inspection service from a professional plumbing company in Boca Raton.
Mitigate Ongoing Plumbing Leaks
The more age on your home translates into a more potential need for regular maintenance on its plumbing systems, including tanks and faucets, as well as various other issues that can happen over time, such as having rusty fixtures, which could cause problems if left unattended or corroded piping near electric motors that might start a fire danger hazard.
Repair Outdated Pipes
People often overlook issues caused by aging plumbing systems because they only note moments when water doesn't flow, or pressure isn't high enough to make it all the way up the pipe. Yet, these are not uncommon signs of a problem that could lead to an emergency plumbing problem down the road. Upgrading and using quality piping can ensure that your home continues to operate well for years into the future! In the past cast iron and poly-b pipes were popular in building construction. At Broward Plumbing, we offer cast iron pipe repair in Boca Raton and Broward County, as well as polybotylene pipe replacement.
Renovate Your Bathroom
If you intend to undertake a home remodeling project, you might want to consider upgrading your plumbing system as part of your bathroom renovation. It will add value to your property. The truth is, the value of your home is determined by how put together and functional it is. If your home has outdated plumbing and old faucets, then chances are, it will not sell as quickly and for as much as it could. You will also need to invest more in repairs and renovations if you do not upgrade your plumbing. A little bit of investment now can save you a lot more in the future.
Upgrade with Leading Plumbers Near You
At Broward Plumbing, our team of plumbers in Boca Raton have been successfully providing homeowners and businesses throughout Broward County with world-class plumbing solutions for many years. We are here to help upgrade any outdated and/or inefficient plumbing systems with modern ones that are more cost-effective and do not cause excessive damages to the home. If you are ready to upgrade your plumbing in Boca Raton,
contact
Broward
Plumbing.