5 Reasons You Might Need A Sewer Camera Inspection
Posted in General Plumbing Services, on August 03, 2020
---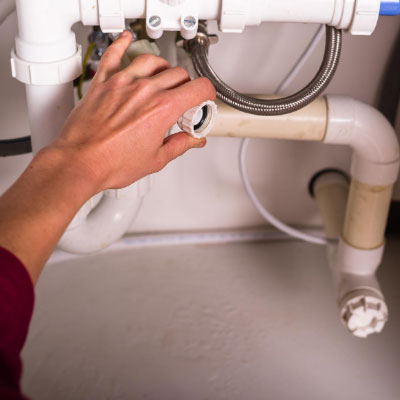 It is hard to know what's going on in your sewage system. As you can't see the complex network of different pipes underneath your home, checking the health of sewer pipes or spotting potential problems is difficult.
Thankfully, technology has made life, and plumbing easier! A sewer camera inspection performed by a knowledgeable plumber near Boca Raton or plumber in Fort Lauderdale can give you the exact picture of your sewage system and help discover any underlying plumbing issues. With state-of-the-art sewer cameras at Broward Plumbing, you can quickly pin down problem areas in your sewer system and take corrective action before minor issues become expensive mistakes.
Here are 5 reasons you might need a sewer camera inspection from a plumber near Boca Raton.
1. Toilet Troubles
If your toilets are acting funny with problems in flushing or plunging, or if you spot toilet bubbles, it's probably time for a sewer camera inspection. It will help pinpoint the exact cause of the problem and help make timely repairs.
2. Clogged Or Backed Up Drains
If your drains are constantly clogged or water is backing up, you need a closer look at your pipes to rule out the need for sewer drain cleaning. Years of accumulated gunk, paper, and grease can cause blockage in your drains. A single piece of plumbing can cause backups in other pipes; a sewer camera inspection will give you an inside look at what's blocking your pipes so you can take appropriate action, like cast iron pipe repair in Boca Raton.
3. Sewage Odors
Foul smell and bad odors indicate a problem in the sewage system. Leaking pipes and clogged sewer lines are the usual culprits behind bad odors and warrant further investigation with a thorough sewer camera inspection.
4. Older Homes
Homes that are older than 20 years are at risk for serious plumbing issues like corrosion, tree root invasion, and even sinking or collapsing. In case your house had the dreaded 'Orangeburg pipes' made of cheap pressed wood and tarpaper, you definitely need a drain camera inspection. It can help identify potentially costly plumbing problems and save you thousands of dollars in costly repairs.
5. Buying a New House
It's smart to get a sewer inspection before you make that new home deposit. Potential homeowners can know the exact status of the plumbing system and eliminate/negotiate repairs before buying the house. Even when selling a house, you might want to get an update on sewer health and undertake required repairs. A sewer camera inspection is way cheaper than expensive repairs, so book one already!
A sewer camera inspection saves both time and money as small plumbing issues are identified early with minimal digging and damage. A quick and accurate diagnosis with a sewer camera and timely corrective measures will lessen emergency plumbing hassles.
Sewer Camera Inspection & Boca Raton Plumbers
Stop playing guessing games with your sewage system and trust the experience and expertise of Broward Plumbing, the #1 plumbing company in Broward County. When you search for a 'plumber near Boca Raton', choose Broward Plumbing, our certified plumbing professionals accurately diagnose your plumbing issues with timely, economical, and effective solutions for all your plumbing services. So, get your repairs right with a sewer camera inspection and sewer drain cleaning from the professionals at Broward.
Call 954.516.7777 or contact us to book your sewer camera inspection today!
Save On Your Next Plumbing Service With Broward Plumbing!