5 Reasons You Need a Plumber in Boca Raton
Posted in General Plumbing Services, on January 22, 2021
---
Most people call a professional for plumbing emergencies like a flooded basement or burst pipes. However, there may be other reasons to call a plumber in Boca Raton. While these may not be as apparent or urgent, they are still important for your plumbing system's smooth functioning. Here are five reasons you need a professional plumbing company near you: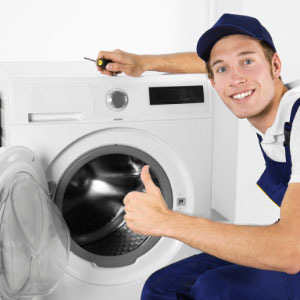 #1 Low Water Pressure
If you have low or weak water pressure throughout the house or at specific spots, it could be due to a leak or blockage in the plumbing system. Corroded pipes, sediment build-up of a faulty pressure regulator may also be to blame. Don't ignore the problem as it could snowball into a major issue; call in a professional plumber in Boca Raton for a professional opinion. They have the training and tools to diagnose the real problem and fix them.
#2 For Regular Maintenance
Investing in regular inspection and maintenance checks for your plumbing system is vital to ensure that your pipes and plumbing are working perfectly. The money spent on maintenance is money well-spent as you will save on expensive repairs, replacements, and high utility bills. Professional and experienced plumbers can spot problems early and prevent plumbing catastrophes and costly repairs.
#3 Dripping Faucets & Leaky Pipes
Ignoring leaky pipes and dripping faucets as minor plumbing issues could prove costly in the long run. Not only can the water pressure cause leaky pipes to burst, but it can also escalate your water bill. So even though a dripping faucet or a small leak is not a plumbing emergency, you should have it fixed by a trusted plumber.
#4 Running Toilets
All of us lead busy lives, and a running toilet is not high on our to-do list. Still, a running toilet wastes precious water resources apart from running up a high water bill for you. Constant water noises from your toilet indicate a problem within the water tank system. If DIY solutions don't fix the problem, it might be time to call a professional plumber near you.
#5 Clogged Drains
Another common plumbing problem is that of clogged drains. Basic home hacks may work temporarily. But if you are experiencing recurrent clogs, you need the services of professional plumbing companies in Boca Raton and Fort Lauderdale. Their experienced plumbers can quickly identify and fix the clog with a drain camera inspection.
The last word: It is difficult for a regular homeowner to pinpoint plumbing issues that are not apparent. Professional plumbers are trained and licensed to spot potential plumbing problems and can help protect your home and property.
Your Trusted Plumbing Professionals in Boca Raton
If you're looking for reliable and licensed general plumbing services in Boca Raton, look no further than Broward Plumbing! Your local and reputable family-run business, Broward Plumbing experts, will literally get to the bottom of all your plumbing issues! With our trained and experienced emergency response team, we are ready to serve you 24 hours a day, seven days a week!
Dial 954-516-7777 or 561-570-7777 or contact us online to schedule regular service or reach us for any emergency plumbing issues!