5 Tips for Choosing the Right Plumber for Your Home
Posted in General Plumbing Services, on July 06, 2020
---
Whether you have a clogged sink, leaky pipe, or emergency flood, most plumbing problems require the help of a professional. When looking for plumbing services, it is important to not only find the root cause of the problem, but also the right plumber. In this article, we have highlighted some handy tips to help you choose the right plumber in Boca Raton for your home or commercial property.
Confirm Plumbing Credentials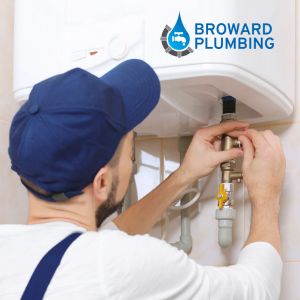 All states have licensing requirements for professional plumbers in Boca Raton. When looking for a plumber it's always best to confirm their credentials before hiring them for a job. This information should be available on their website or you can ask them in person or over the phone. A reputable plumber should be able to provide you with their credentials and appropriate licensing.
Consider Their Experience
Most plumbers will outline their years of experience on their website. Usually, it takes several years for a plumber to perfect their skills and become experts in their field. A good rule of thumb is the more experienced, the better! When hiring a plumbing service, you will want a professional plumber in Boca Ratonthat has dealt with a variety of problems and is comfortable handling even the toughest situation.
Check the Cost
Most professional plumbers should be able to provide you with an estimate of the costs before they begin their work. Some companies even offer competitive pricing for their services. Always keep in mind that a reputable plumber will provide you with a comprehensive estimate of their costs and should not charge you before the work is complete.
Consult References and Reviews
While you are browsing different plumbing services, reading reviews can be beneficial in making your decision. Looking to the public is a great way to get a sense of the plumbing company and the quality of their services. Most professional plumbers should be able to provide you with several references to get a detailed account of their work. This is another way to get an idea of the plumber's work ethic, professionalism, and competency.
Pay Attention to Timeliness
In addition to your cost estimate, your emergency plumber should be able to give an estimate of how long the fix should take. Whether it's a leaky sink or a clogged pipe, a professional plumber should always carry out the job in a timely manner and let you know about any changes.
The Top Professional Plumbers in Boca Raton
If you're looking for plumbing companies in Broward County, Florida, look no further than Broward Plumbing! A local and family-run business, Broward Plumbing employs a team of highly qualified and professional plumbers to help with even the toughest problems. Our plumbing services include an emergency response team available 24 hours a day, 7 days per week. For more information on Broward Plumbing or to book an appointment today, contact our team at 561-570-7777.