Avoid An Emergency Plumbing Issue This Summer
Posted in Emergency Plumbing Services, on September 02, 2021
---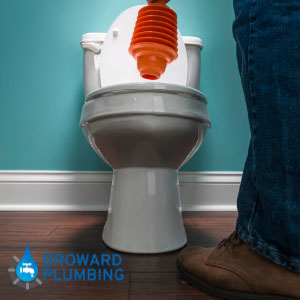 Summer is the season of holidays, get-togethers, and home buying. Sadly, it also brings its own set of plumbing issues. The extra company and increased water usage can strain your plumbing system. Sewage backup and clogged drains are more common in summer. New home buyers can face a nightmare of water and plumbing problems—studies indicate that up to 44% of home buyers call for plumbing services within a year of purchasing a home. To avoid calling for 24-hour emergency plumbing services, be vigilant and remember the following plumbing tips:
Bathroom Plumbing Tips
During summer, the extra company visiting you means more people using the bathroom and a greater possibility of toilet clogs and backups. To avert disasters and the need for an emergency plumber, ensure proper bathroom etiquette.
Toilet clogs:
Do not flush anything other than toilet paper. Feminine hygiene products, paper towels, wipes, etc., should go in the bin and not be flushed. A toilet plunger can be handy for minor clogs, but you need to call an experienced professional plumber in Boca Raton or Broward County if persistent clogging occurs.
Bathtub check:
Look around the edges and check that there is proper grouting. The tub should be sealed securely to the tiles. Chips or cracks in grouting allows water to seep into the wall or under the tub. Loose tiles around the bathtub or a spongy wall can indicate a hidden water leak.
Vacation Precautions
Before you head out for that dream vacation, remember these vital vacation precautions:
Shut off your home's water main.
Disconnect hoses and turn off all outdoor faucets.
Lower or turn off your water heater setting to keep energy bills down.
Check your sump pump.
Plumbing maintenance inspection a week before your vacation can help avoid 24-hour emergency plumbing requirements.
Water Heater Plumbing Tips
Usually installed in the basements, water heaters are a forgotten lot until there is trouble. Being alert and inspecting the water heater regularly can help spot early signs of rust and corrosion. Look out for leaks or damp spots underneath. Water heaters last around 10-15 years, and you can maximize their lifespan with regular maintenance.
Clearing Drains
The summer season can bring with it backups and clogs due to rain and storms. Root infestation, cracks, and summer rain can all spell trouble for your pipes. They should also be cleared of twigs, leaves, and other debris. Have your drains summer-ready with professional camera drain inspection and cleaning by the expert technicians at Broward. They can look for damage signs and take preventive action to prevent obstructions and backups.
Be Pool Cool
Covering your swimming pool with solar or vinyl covers will slow down evaporation and help save water. Covers will also keep unwanted debris, twigs, and leaves out from the pool. Installing an automatic pool timer for your pool filter can help save power.
Ensure a Happy Summer with Broward Plumbing & Trusted Plumbers Near You
Whether you require an emergency plumber or a pre-summer plumbing inspection, you know you can count on Broward Plumbing! Our licensed and trained plumbers in Fort Lauderdale and Broward County can take care of all your plumbing needs, from clogs and leak detection to 24-hour emergency plumbing services. Entrusting a professional with preventive plumbing inspection can ensure peace of mind by averting leaks, clogs, and corrosion. Contact us online or put a Broward technician on speed dial for responsive and knowledgeable plumbing and breathe easy this summer!