Avoid Calling A 24 Hour Plumber In Boca Raton With These Tips
Posted in Emergency Plumbing Services, on March 08, 2022
---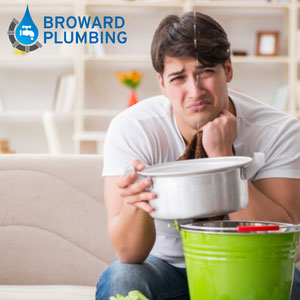 Most people don't think about their plumbing until there is a problem. And, by then, it's often too late and you need to call an emergency plumber in Boca Raton. That's why it's always a good idea to have a plumbing contractor on speed dial, just in case of an emergency. But, there are ways to avoid having to call for a plumber in Boca Raton altogether. Here are a few tips on how to save money and maintain your pipes and fixtures.
1. Keep your pipes and fixtures in good condition.
One of the best ways to avoid plumbing problems is to be proactive about maintenance. This includes regularly checking your pipes and fixtures for leaks, corrosion, and other issues. If you catch problems early, they can often be fixed relatively easily and cheaply.
2. Inspect your pipes regularly for leaks
One of the best ways to avoid costly plumbing repairs is to inspect your pipes regularly for leaks. A small leak can turn into a big problem if it's not addressed in a timely manner. Be sure to check your sinks, toilets, and showers for leaks, and fix any issues you find as soon as possible.
3. Insulate your pipes.
If you're like most people, you probably try to avoid calling a 24 hour plumber in Boca Raton unless it's absolutely necessary. One way to help reduce the chances of needing to call for plumbing services in Boca Raton is by insulation your pipes. Exposed or uninsulated piping is more at risk of leaking when temperatures drop, so make sure to insulate your pipes to keep them from freezing and bursting. You can buy insulation for your pipes at most hardware stores, and it's an easy and affordable way to help keep your pipes from leaking.
4. Check Your Toilet
If your toilet isn't flushing properly, it might be because of a clog. But don't worry, there are a few things you can do to try to fix the problem before you need to call a plumbing company in Boca Raton. The first thing to check is if the flush button or lever comes all the way up after completing a flush. If it doesn't, the problem might be with the flapper, which can be easily replaced. You can also try to dislodge the clog by pouring a bucket of water into the toilet from waist level. If that doesn't work, you might need to use a plunger. And if all else fails, you can call a plumber in Boca Raton.
5. Book A Plumber Inspection With a Plumber in Boca Raton
It's important to keep your pipes in good condition so that you don't have any problems with water leakage, sewage backup, or other issues. One way to do this is to get a professional plumbing inspection on a regular basis. This will help to identify any potential problems with your pipes so that they can be fixed before they cause any damage.
The plumbing inspection will include a review of the condition of your pipes, as well as a check for any leaks or other issues. If any problems are found, the plumber will be able to recommend the best course of action for fixing them.
Call Broward Plumbing For Plumbing Services Near Boca Raton
If you're in need of plumbing services in Boca Raton, count on Broward Plumbing. We're a licensed and qualified plumbing company that provides top-notch services to homeowners and businesses in Broward County and Southern Florida. Our team of experienced plumbers utilize advanced technology and equipment to solve your plumbing needs quickly and efficiently. We also offer a wide range of service options to meet your unique needs, and our affordable pricing makes us the perfect choice for any budget. In addition, our team is available 24/7 for emergency repairs, so you can count on us when you need us most. Contact us today to learn more about our plumbing services and schedule a consultation.