How to Avoid Plumbing Emergencies
Posted in Emergency Plumbing Services, on January 11, 2021
---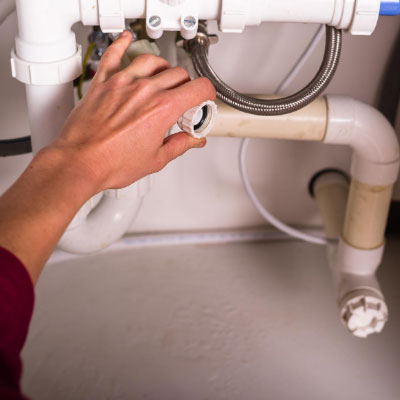 While plumbing emergencies are often unpredictable and can cause considerable damage, the good news is that most of them can be avoided. Most plumbing issues develop slowly, and if you take preventive measures and look out for warning signs, you can avoid calling for an emergency plumber near Boca Raton. Here are a few tips and tricks to avoid plumbing emergencies and needing to search online for a 'plumber near me' for the best plumbing services in Boca Raton, Fort Lauderdale, and Broward County.
At Broward Plumbing, our emergency plumbers near Boca Raton, Fort Lauderdale, and the entire Broward County area for reliable plumbing services that keep you one step ahead of plumbing emergencies at all times.
Know Your Plumbing System
Knowing the basics of your plumbing system will go a long way in keeping those emergencies at bay! Knowing the location of the main shutoff valve and switching it off can stop that overflowing toilet or sink in time. Also, learn about your underground plumbing system and turn off the water heater main incase of water heating issues. Our plumbers near Boca Raton are locally owned and operated serving the Broward County area for decades, making our team familiar with the regional plumbing system.
Check for Pipe Leaks
You should inspect your pipes and fixtures regularly for any leaks. Look out for moisture on the walls, peeling paint, or sudden unexplained water bill hikes that indicate leaks. If you suspect a leak, call an expert plumber from a professional plumbing service like Broward Plumbing at the earliest!
Be Mindful of What You Throw Down the Sink/Toilet/Shower Drain
The #1 cause of clogged sinks and toilets is debris like hair, food waste, and excess toilet paper down the drain. Don't throw grease or cooking oils down the drain as they can solidify and clog your pipes. Wipe down the grease with paper towels and trash them. Use sink strainers to prevent gunk, hair, and other debris from going down the drain. If you do encounter a clogged sink, try a plumbing snake or plunger to unclog it. However, hiring professional plumbing services is recommended to handle the problem safely and with minimal damage. Getting your drains cleaned regularly can help prevent clogs and backups, and expensive repairs in the long run.
Don't Ignore Low Water Pressure
Pay attention if your home's water pressure drops significantly. Low water pressure could be due to sediment build-up in faucets & showerheads or even a leak/clog in the main water pipes. If you see a sudden drastic drop in water pressure, it could be due to a burst pipe. Don't ignore this and immediately call an emergency plumbing service to fix the problem.
Schedule Regular Plumbing Inspections & Checks
Having regular preventive maintenance checks helps spot potential plumbing problems and take early action. Engage an experienced plumber from a professional plumbing service to inspect your plumbing system. Professional plumbers have the right tools like drain cameras to check for leaks, clogs, and corrosion in your pipes without damaging your property. Routine maintenance checks will help you spot plumbing issues before they become expensive plumbing repairs.
Plumbing problems are inevitable in a running home, but you can minimize them and even prevent plumbing disasters with preventive measures.
Your Go-to Professional Plumbing Services in Boca Raton
With decades of plumbing expertise, the certified and licensed plumbing team at Broward Plumbing is trusted by thousands of homeowners across Broward County! We guarantee fast and effective repairs without breaking the bank!
For more information on any of our services or emergency plumbing service, just dial 561-570-7777 or 954-516-7777 or contact us here.