The Benefits of Working with a Certified Plumber
Posted in General Plumbing Services, on January 07, 2020
---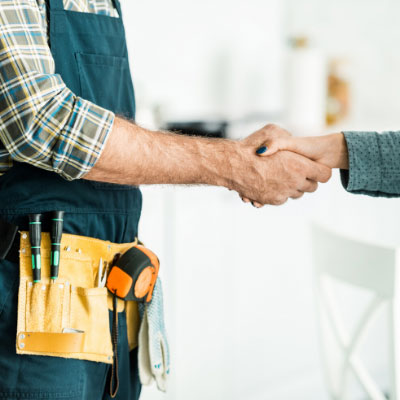 Most of us don't know what happens behind the scenes when they turn on a tap or run the bath - so when a problem appears, most folks don't know what to do! Issues with plumbing, whether it is leak repairs, pressure problems, backed up drains or burst pipes, can be unexpected and costly problems for a homeowner. While the internet can provide us with lots of instantaneous information on plumbing and contractors for hire when disaster strikes, hiring a certified plumber is the best option for a thorough and problem-free repair. So the next time you are searching for a 'certified plumber near me' you can save yourself some time by contacting the plumbers at Broward Plumbing. All of our plumbers in Boca Raton and plumbers in Fort Lauderdale and certified, insured and trained on the latest technology.
Certified Plumbers are Extensively Trained
Why hire a certified plumber? There are many reasons why hiring a certified plumber is your best bet for plumbing emergencies and everyday needs, but the most important one is that we're extensively trained. Not every construction trade requires a license, but in Florida, plumbers are required to have a plumbing contractor's license to work in the state. Like any license, this requires hours of in-class and on the job experience - at least four year's worth, plus an apprenticeship program. This gives a certified plumber extensive knowledge of the science behind plumbing, as well as knowledge of building code and best practices.
Certified Plumbers are Insured
Even professionals encounter situations that can progress beyond their control, and by hiring a licensed plumber, you gain peace of mind through insurance. This protection is first and foremost for you, our client - plumbing systems can be extraordinarily complex, and an insured plumber guarantees that your home is protected if something goes wrong.
Certified Plumbers Understand their Service Location
An understanding of local building code, water issues, and other site-specific quirks is an invaluable resource to have in a contractor - and the third reason we recommend hiring a certified plumber. Some neighbourhoods have ongoing problems with things like sewage backups or water-line repiping; a certified plumber will understand these issues and be able to take them into account when working in your home. This depth of understanding is key to having work done right the first time, and can help prevent headaches down the line.
Work Plumbers in Boca Raton & Broward County
We understand why folks might be tempted to go with un-licensed plumbers to save a few bucks - work on your home can be expensive, especially when there's an emergency. But the benefits of working with a certified plumber actually help save you money in the long run. At Broward Plumbing, we strive to give our clients the best solution for their plumbing needs with a friendly, reliable, and punctual service.
We use the latest in plumbing equipment and technology to accurately diagnose and treat your plumbing issue, and are upfront and reasonable with our pricing and quotes - there are no hidden or surprise costs! Because we know life can be hectic, we offer an online booking system for people with regular maintenance needs, and are available 24 hours a day for emergency plumbing services. Call us at 954-516-7777 to speak with a technician, or schedule an appointment on our website.