Tips for Repairing a Clogged Toilet in Boca Raton
Posted in Toilet Repairs & Installations, on October 21, 2019
---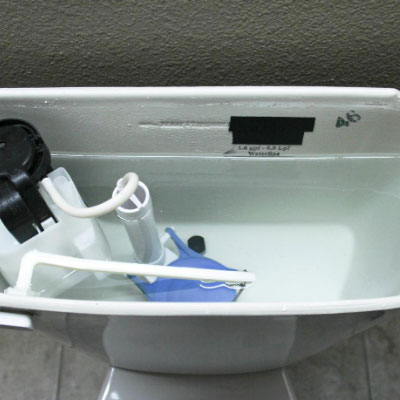 Broward Plumbing is dedicated to accomplishing whatever is required to guarantee you receive outstanding service for clogged toilet repairs. Our plumbers near Boca Raton will repair your clogged toilet on the same day we receive your call, both efficiently and effectively. Our team is ready to respond quickly to resolve your clogged toilet related emergency plumbing in Boca Raton. At Broward plumbing, we always remain current on the latest technology and tools available in the plumbing industry.
What can cause a toilet to clog up?
Foreign Objects
A young child typically is responsible for a foreign object getting stuck in a toilet! Sometimes kids are still unsure of the right way to use a toilet, and their curious minds go a little too far. The particular objects that can easily get stuck in a toilet include toys, toothbrushes, and on rare occasions, we have found cell phones.
More Common Clogs
Normally, more common clogs happen if too much toilet paper is flushed down, or if non-water soluble items are being flushed, such as feminine products, baby wipes and diapers.
Tips on How to Prevent a Clogged Toilet in Boca Raton
Try to limit the amount of toilet paper per use
If you can handle it, try to purchase single-ply toilet paper
We recommend flushing more than once if it is necessary
In order to easily dispose of the products that tend to clog toilets, we advise that you have a garbage can near your toilet
A great way to avoid the foreign object scenario is to purchase a kid-proof lock, and fasten it to the toilet seat.
When you have a clogged toilet, don't hesitate to contact the emergency plumbers at Broward Plumbing for repair.
Clogged toilet repair in Boca Raton 101
Residential plumbing works with water pressure and gravity to organically trigger your water to flow through your pipes. Basic plumbing equipment and skills have been around since the toilet was invented. The present plumbing industry is considerably more advanced, however, the underlying general principles are still at work in your home.
How does 'drainage' actually work?
Even though some homes use sewers or a septic system for general drainage, these system standards are essentially one in the same. When you flush your toilet, the flushed waste matter moves down the drainage pipes with gravity. The position of the pipes is built purposefully to speed up the flow of waste until it reaches a septic tank or sewer.

While this concept sounds quite simple, the tangible internal workings of a plumbing system are rather complex. A combination of vents and traps are deliberately designed to guarantee a consistent flow of water. Vents located on top of your home or business allows air to enter into the drainpipes so that the wastewater can continue to flow out of your home.

Traps are normally positioned under bathroom sinks and tend to resemble an S-shape. When the water moves down the washbasin with power, it goes right through the trap and proceeds down the drainpipe. Together, enough water will stay in the trap to produce a kind of seal that stops wastewater from coming back into your home. For a bathroom fixture to work both properly and effectively, it is essential to have a trap. Additionally, bathtubs typically use drum traps to aid in preventing both dirt and hair from clogging the drains. Toilets are self-trapped, so it isn't necessary for an additional trap to be added. Many traps use clear-out plugs to make it much easier to get rid of any blockages. For the your toilet, sink, or bathtub to work, all of these above dynamics must be in correct working order. This is called a drain-waste-vent system (DMV).
Avoid Plumbing Catastrophes with Broward Plumbing in Boca Raton
To avoid a costly clogged toilet repair in Boca Raton we advise you to never flush dental floss or hair down the toilet. Floss is resistant to shredding, so it is a lot harder to break down in your pipes. It tends to bond with waste matter to produce huge blockages. Additionally, hair can clog up toilets, showers, and drains, so we recommend you discard hair in a garbage can, rather than flushing it.
Have you tried a low flow toilet?
A low-flow toilet can significantly decrease water consumption and is quite easy to install in your home.
The Best Plumbers in Boca Raton
With Broward plumbing you can sleep at night knowing that you are receiving the best in plumbing service in South Florida. We always strive to generate high quality results, while ensuring that our clients are fully satisfied with the plumbing services we offer.
We are family-owned and operated
All of our plumbing technicians are insured, certified, and Florida state licensed
We use the most up to date technology to locate any plumbing issue
We specialize in both commercial and residential properties
We are highly professional and approachable
We are available 24/7 to address any emergency plumbing situation
We provide complimentary estimates on-line, over the phone or onsite
Why You Should Contact a Plumber Near Boca Raton
We recommend contacting us right away if you notice a drop in your water pressure in your house or if an obstruction cannot be fixed with basic methods. Both scenarios can indicate that you have a large clog in your plumbing system or roots have grown in the sewer. By contacting our plumbing professionals for your clogged toilet repair in Boca Raton, you will have a qualified and skilled expert at your home or business, on the same day of your call.
If you are experiencing any plumbing issues, you can trust the #1 plumbing firm in Broward County. We have expertise and experience to answer any plumbing issues, with reliability and success.
If you need assistance in solving any plumbing problem, contact our professionals at Broward plumbing today at 954-516-7777 or contact us.