Common Plumbing Issues in Boca Raton
Posted in Emergency Plumbing Services, on January 22, 2020
---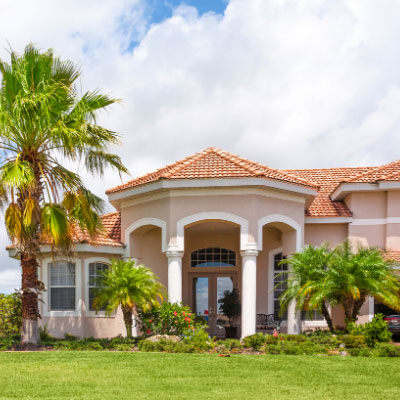 Plumbing problems can strike at any time; if you need a plumber in Boca Raton, Broward Plumbing is available 24/7 to help get you back on track. Depending on the geographical area, the individual quirks of your home's plumbing, and the underlying infrastructure in your community, each area of the state can have different needs or problems. Skip the search for a 'plumber near me' and contact Broward Plumbing, one of our licensed plumbers near Boca Raton can help you sort out these issues and help you find the best solution with our leading plumbing services.
Top 4 Issues with Plumbing in Boca Raton, FL
Low or Inconsistent Water Pressure
Having low water pressure can be an incredibly frustrating problem! It affects how you are able to perform daily tasks like cooking, bathing, and cleaning, but it can also cause damage or stress to appliances like dishwashers and washing machines. The cause of low water pressure can be varied and can be compounded by problems elsewhere in the system. For example, scale buildup within pipes can affect water pressure, but a leak elsewhere in the line can worsen it. If your water pressure suddenly drops, it's time to call us immediately - this could be a sign of a serious leak or burst pipe in your Boca Raton home.
Scale
What is scale? Minerals in the water system can build up in pipes, plumbing, and appliances, and is called scale. This residue can cause all sorts of problems, such as a reduction in the diameter of your pipes, changes in flow rate or water pressure, and damage to pumps. Hard water contains more minerals, so adding a water softener can help you to reduce scale buildup in your plumbing system, but overtime, you may require a professional drain cleaning near Boca Raton.
Pipe Leaks
In Florida, we're blessed with the perfect climate. But this perfection comes at a price - bacteria can grow more rapidly in our warm, humid climate, and is dangerous in pipes and plumbing that deliver drinking water. To combat this problem, chlorine is used to treat our water, which eliminates bacteria but causes extra wear and tear on our pipes through corrosion, leading to more frequent plumbing issues.
Faucet leaks
A leaky faucet may not at first seem like a big issue - what's a drop here or there? But over time, even a few hours, a faucet leak can amount to a lot of water - and a huge water bill! The EPA calculates that one drip per second can waste up to 3000 gallons of water, or 180 showers! Replacing or repairing a leaky faucet, no matter how slow or fast the drip, should be done as soon as it's noticed.
Find a Trusted Plumber in Boca Raton
If you need plumbing services in Boca Raton, FL, get in touch with us at Broward Plumbing. Our technicians are available 24 hours a day, 7 days a week for plumbing problems and issues big and small. Promptly dealing with water and plumbing issues in your home can save you thousands of dollars worth of emergency repairs - as well as peace of mind. For more information on our services, schedule an appointment on our website or give us a call at 954-516-7777 to speak to one of our friendly technicians.
Save On Your Next Plumbing Service With Broward Plumbing!