7 DIY Plumbing Mistakes According To The Plumbing Experts
Posted in General Plumbing Services, on March 04, 2022
---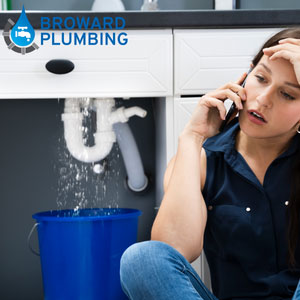 Installing plumbing can be a tricky task, and it's one that should only be attempted by plumbing experts who are experienced in the field. Many homeowners try to tackle DIY plumbing installations before calling a plumber in Boca Raton but often run into the same common plumbing mistakes. In this blog post, we will be discussing some of the most common DIY plumbing installation and plumbing repair mistakes. With emergency plumbing services in Boca Raton you can mitigate mistakes.
1. Not Measuring Correctly
This is probably the most common mistake, which can lead to all sorts of problems. It's important to measure twice and cut once when installing plumbing to ensure that everything fits correctly.
2. Not Using The Correct Tools
Another common mistake is not using the right tools. This can lead to botched jobs and be dangerous. Have all the necessary tools for the job before you start, and use them correctly. A plumbing company in Boca Raton will have the necessary equipment to professionally and reliably install your plumbing.
3. Improper Connection
One of the most common mistakes is not ensuring that the pipes are properly secured. This happens when homeowners try to connect pipes themselves without the help of a plumbing company in Boca Raton. When pipes aren't connected properly, it can lead to leaks and other serious problems.
Some of the most common improper connections include:
Connecting PVC pipes with metal screws
Connecting PVC pipes and fittings using plumber's tape
Mixing different types of plumbing materials
4. Wrong Type Of Sealant
Sealant is essential for preventing leaks, so make sure to use the correct type for the project at hand. Pipes that are not adequately secured can move around and cause leaks. You can contact the plumbing experts at Broward Plumbing for what type of sealant to use.
5. Wrong Type Of Plumbing Pipe
Another mistake that people often make is not using the correct type of pipe. There are a variety of different kinds of pipe, each with its own advantages and disadvantages. Make sure to use the correct type of pipe for the project at hand.
6. Not Reading The Instructions Carefully
Many people try to fly through the plumbing installation process without taking the time to read the instructions properly. This can lead to errors, a subpar installation and lead to mistakes being made that could potentially damage your plumbing system. It is important to read the instructions carefully and to follow them step-by-step.
7. Not Doing A Test
Not testing the installation is another mistake that can be made. It is important to test the installation before putting it into use. This will help to ensure that everything is working correctly and that there are no leaks.
Best To Call A Plumber In Boca Raton
These are just a few of the most common DIY plumbing installation mistakes. Making even one of these mistakes can lead to big problems down the road. That's why it's important to be careful and to take your time when installing plumbing equipment. If you're not sure what you're doing, it's always best to call the plumbing experts at Broward Plumbing. Contact us today!