Make Sure Your Plumbing in Boca Raton Is Working This Holiday Season
Posted in General Plumbing Services, on December 13, 2021
---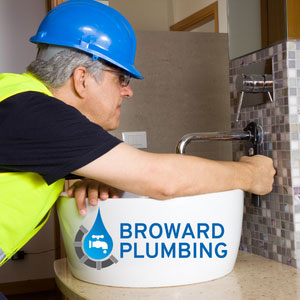 It's that time of year again. Holidays are right around the corner, and everyone is busy getting to their holiday events. Whether you're getting ready to leave your home or welcome guests for the holidays, remember to follow our checklists to avoid calling a plumber in Boca Raton during the holidays. Having guests and increased usage of the plumbing system can strain your plumbing, revealing or aggravating hidden plumbing issues. As one of the best plumbing companies in Boca Raton, we see it all during the holiday season, from unexpected floods to busted pipes. So read through to keep your home plumbing problem-free this holiday season!
Avoid the Kitchen FOG
One thing that spells disaster for your pipes is FOG—fats, oils, and grease! The FOG you put down your sink drains can solidify and clog them. More holiday cooking means more fats and oil; it is best to dispose of them correctly by throwing them in the trash.
Use a Strainer
Using a strainer to cover your sink drain can prevent unwanted food scraps from entering drains and clogging your plumbing. A mesh strainer is an inexpensive investment that can protect your pipes from unwanted clogs and backups. You can also use mesh strainers in bathtubs and bathroom sinks to avoid hair and other materials from going into your drains.
Check Your Appliances
Inspect appliances like washing machines and water heaters before the guests arrive. The washer and dryer are sure to get a good holiday workout. Check that the washing machine hose is intact with no cracks or holes. Clean out the dryer's exhaust vent and remove accumulated lint. The water heater will probably be the most worked appliance; be proactive and make sure it also gets a happy holiday with a water heater maintenance by a plumber near you to avoid water heater repair in Boca Raton.
Be Conscious of What You Flush
This one is a no-brainer—only flush toilet paper and human waste down your toilet. Flushing baby wipes, cotton balls, earbuds, tampons, sanitary napkins or even 'flushable' wipes can lead to serious clogs. Make sure to place a bin in every washroom for such waste and keep a plunger handy for emergencies. And if you still end up clogging your toilet, don't panic!, just call Broward Plumbing, your go-to plumbing company in Boca Raton.
Stagger Shower Time
Having the extended family over the holidays can be an extra strain on the waterworks. It is a good idea to stagger shower timings and have at least 15 minutes between showers. This will ensure that the drains can clear and you have plenty of hot water for those back-to-back showers!
Invest in a Garbage Disposal
If you don't have a garbage disposal in your kitchen, get one before the start of the holidays! A garbage disposal will keep your main kitchen drain clean and free of clogs. This nifty appliance grinds up the food waste into a paste that can quickly go down your drains. No nasty clogs or back-ups to worry about during the holidays!
Boca Raton Plumbers Near You
Broward Plumbing hopes you have a blessed holiday season without any unwelcome surprises! However, a plumbing disaster can strike even after the best of precautions. If you have a plumbing emergency, don't hesitate to contact us. Our licenced plumbers in Boca Raton can handle all plumbing disasters—from clogged sinks & toilets to backed-up drains and more. We're available 24/7 to make sure you keep enjoying your holidays!