Most Common Plumbing Problems Near Boca Raton
Posted in General Plumbing Services, on February 02, 2022
---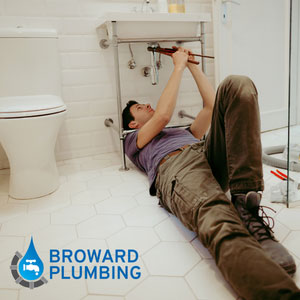 Are you looking for answers to your Boca Raton plumbing problems? If you're looking for information about how to deal with plumbing problems and when to call for a plumber near Boca Raton, you are in the right place! This page is filled with information to help you understand what is going on and answer all of your questions. Plumbing problems can happen anytime and anywhere. Because of this, it is recommended that you know what to do if they arise. Here are some questions and answers with regard to common Boca Raton plumbing problems so you know when to call an emergency plumber near you in Boca Raton.
Q: What should I do if my water is running slowly?
A: If the water takes longer than usual to run through the pipes, there can be a few reasons. One reason may be that the line which brings water into your home has some kind of issue, such as a clog or obstruction. Another possibility involves tree roots. Sometimes, roots from nearby trees can expand into soil pipes and cause blockage and slow drainage.
Q: What Do I Do If My Kitchen Sink Is Clogged?
A: Sometimes when you are cooking, small food particles can end up in the drain pipe and accumulate over time, which leads to a blocked kitchen or bathroom sink. If you have tried plunging it, but it doesn't work, call Broward Plumber, the best plumbing company in Boca Raton, for help.
What to Do When Your Sink is Clogged
Actions Before Calling A Service Provider For Help
Clear away any items in the sink trap -getting these out of the way will give the contractor much better access for removing blockages once they arrive at your property, so be sure not to leave anything that blocks their path!
Use an auger tool yourself- another thing that people often do is using a hand-operated machine which looks like a wire fishing rod with prongs on one end to clear away debris from drains below ground level- whilst you might think this would be quite difficult
Q: Why Is My Toilet So Noisy When Flushing?
A: If your toilet is running continuously once it's been flushed, and you can't tell what the problem is by putting a little water in and flushing again, then there could be many things wrong. It's possible that there's something caught up inside the overflow tube or fill valve, causing too much pressure to build up. It could be something like rags or debris jammed onto the drainpipe at floor level (crawlspace access panel). It might also be an obstruction blocking the trap arm where it meets with the seal of this pipe. You may need professional assistance to clear these obstructions before they become problematic for other parts of your plumbing system downstream.
Expert Plumbers in Boca Raton for All Your Plumbing Needs
Broward Plumbing understands the inconvenience that plumbing emergencies can cause, from burst pipes to sewer backups to a clogged drain. When a crisis happens, you need a team who can be at your location quickly and who knows the ins and outs of the plumbing system in your region. Contact our teams of qualified, professionally trained plumbers who can be dispatched to help you with any plumbing problem or plumbing emergency.