Sewer Camera Inspections for A Healthier Home
Posted in General Plumbing Services, on April 21, 2020
---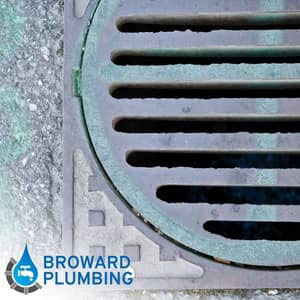 Have you encountered a drain problem at your home which you just can't fix? You may need to call a professional plumber in Fort Lauderdale or Broward County who can inspect your sewer lines with a camera. Such cameras allow plumbing experts to conduct inspection of your sewer lines and underground pipes without unearthing them. They are waterproof and are mounted with a light to make the inspection easier and help identify the problem better. Most trained and licensed plumbers near boca raton or Broward County use such high definition cameras with a transmitter to help pinpoint the exact location of the problem in your sewer lines.
Plumbing & Sewage Problems a Sewage Camera Inspection Can Find
A backed-up sewer system can cause serious problems to your health and must be addressed immediately. A professional plumber who can operate a sewer can help you get to the root of the problem quickly and help you keep your family safe and healthy. Here are some common issues that a sewer camera inspection can find:
Blockages: Blockages can occur if foreign objects like trash, leaves or grease enters the drainage system. This makes it tough for the water to flow and can even back up the sewage lines
Pipe Issues: Your plumbing pipes can break, collapse, or get cracked if the soil around them shifts. Such issues can cause serious pipe leaks which can damage your home
Tree roots: If your property has trees on it, their roots can cause a lot of damage to your piping system. The roots seek out water sources and will reach the drainage pipes and reach into the pipes. These roots will then grow into the pipes creating major blockages
Corrosion: Sewer camera inspection can be used to identify corrosion in metal pipes. Corroded pipes could lead to significant damages, expensive repairs and compromise the health of your family
Leaky joints: Leaky joints are caused by broken seals. Such leaks can cause major damage to your home. Mold can set in around the leak causing health problems if you are not careful
Choose the Leading Plumbers in Boca Raton & Fort Lauderdale
So, by using a plumbing camera, you can not only have confidence in the health of your plumbing system but can also be confident about the health of your family and home. Since this method is non-invasive you don't need to dig unnecessary holes or cut open a dry wall. Call a professional plumber and find these problems early to avoid expensive repairs and health problems later.
At Broward Plumbing, we are always looking for new and exciting ways to help our customers. We use a robotic video camera to inspect the sewers and drain lines for our customers to resolve any issue they may be having. Our plumbing experts are highly trained, licensed, certified and insured. If you are experiencing plumbing issues around the Broward County area, give us a call us today at 9545167777 or schedule an appointment online for a safe and healthy home.