What to Do After A Sewage Backup?
Posted in General Plumbing Services, on October 06, 2020
---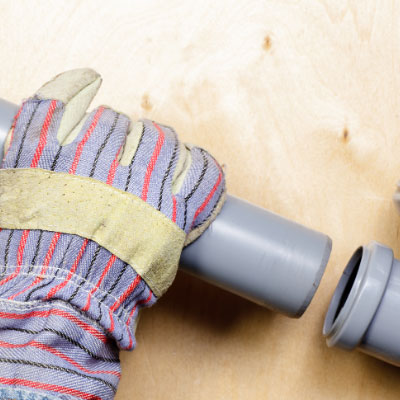 A sewage backup might feel like your worst nightmare come to life, but it happens. Apart from the stinky flooding and disruption of your normal routine, it carries serious sanitation issues and health hazards.
It can be triggered by an ageing sewage system, strained septic network or a sewage blockage. Whatever be the cause, sewage backup is best handled by a sewer drain cleaning specialist plumber Boca Raton or Broward County. Human waste can be a biohazard, and one should not try sewage line repair in Boca Raton unless it's a small and manageable spill. Here's a lowdown on what to do if you have a sewage backup, how to fix it and how to prevent one:
Immediate Actions
Turn off the main water and power supply. Do this only if the main water valve and power panel are not wet, otherwise contact your utility company to shut them off safely.
Evacuate the kids, seniors and pets to a safe place.
Ventilate the area by opening all windows.
Cleaning-up
Sewage backup cleaning is an unpleasant, risky and laborious job. You should only attempt a DIY sewage backup cleaning in case of a small spill. Major backups require professional sewer drain cleaning and evaluation through a sewer camera inspection. If cleaning yourself, make sure to wear proper safety gear like rubber gloves, goggles, face mask and rubber boots to prevent contact with harmful pathogens.
Remove and discard wet carpeting, rugs, flooring, baseboards, panelling etc.
Use a wet vacuum pump to clean out the sewage water and let dry.
Wash and clean all floors and other surfaces in the affected area with detergent and soap. Sanitize with a disinfectant or use a solution comprising one part bleach and nine parts water.
Preventive Measures
Sewage backup preventive measures like regular plumbing check-ups, sewer camera inspection and consistent sewer drain cleaning can help limit the damage. Consider replacing your old drain lines and pipes to prevent clogging and sewer backups in future. Correct any drainage issues to prevent flooding and sewage backup. Dispose of your waste properly to avoid clogs and backups.
Pipe Repair Plumber Boca Raton
If the backup is large or has happened more than 24 hours ago, it is advisable to hire a professional sewer drain cleaning and backup expert. A DIY clean-up will not address the underlying cause of the sewage spill and major back-ups can be a health hazard requiring professional cleaning. Apart from sewage extraction and sewer drain cleaning, your may need cast iron pipe repair in Boca Raton. Sewer backup specialists can carry out a sewer camera inspection to determine the health of your pipes and suggest ways to fix the problem.
When Cleanup Gets Tough, Trust Broward!
Broward Plumbing is your best bet for specialized sewage solutions in Broward County and Southern Florida! Health risks make sewage backups serious; get a thorough and professional sewer drain cleaning job from our experienced plumbers! We're available 24/7 to evaluate any underlying issues with cutting-edge plumbing technology like sewer camera inspection and trenchless pipe repair. We have the expertise and experience for specialist solutions to all your sewage and plumbing issues so contact us today!
Dial (954) 516-7777 or (561) 570-7777 for all your sewage backup issues today!