The Top 5 Benefits of Emergency Plumbing in Boca Raton
Posted in Emergency Plumbing Services, on February 14, 2022
---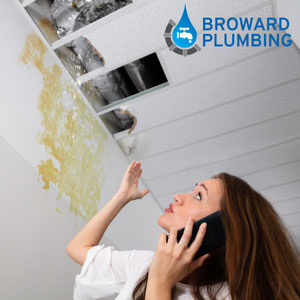 Over the course of a lifetime, every homeowner is going to need an emergency plumber in Boca Raton at some point. Having a clogged toilet or an overflowing bathtub can be a stressful experience, especially if you have a family at home. The good news is that there are plenty of plumbing companies in Boward County available to help. You should also know that you do not have to wait until your situation gets worse in order to call a professional plumber.
Our plumbers in Boca Raton are equipped with advanced technology, enabling us to offer reliable plumbing services. We also provide 24-hour emergency plumbing services in Broward County. With our fast response times and flexible service options, we make it easier for you to get the best plumbing services.
Here are some of the top benefits of having an emergency plumber on call.
1. Immediate Response
Broward Plumbing emergency plumbers are always on call. This means that even if you have a plumbing emergency during the night, you can call and get help immediately. No matter when you need plumbers in Boca Raton, they will be ready to offer you their services as soon as possible.
Emergency plumbing services are preferred by many homeowners these days as they know that it is easy to call a plumber in Boca Raton and get help in case of an emergency. Most people prefer to get their plumbing problems fixed within the shortest possible time. If you have an emergency with your plumbing system, you will have to find someone who can help you immediately. Plumbers in Boca Raton are always ready to offer immediate help for any kind of plumbing problem.
2. Guaranteed Results
At Broward Plumbing Company, we understand that you want results when you hire a plumber in Boca Raton. That's why we offer our customers guaranteed results and nothing less. Most plumbers will agree that quality services come with quality results. That's why we promise you that you will be 100% satisfied with our work and if not, give us the opportunity to re-do it for free
3. Efficient Plumbing Services
Our emergency service experts are experienced individuals who know what they're doing. Emergency plumbers are well trained, and they will be able to handle all your plumbing problems, no matter how big or small they are. That's why we guarantee that your plumbing problem will be resolved quickly and efficiently.
4. Variety of Plumbing Service Repairs
Your emergency plumbing service is available for all types of plumbing problems. It does not matter whether it is late in the evening or early in the morning; you will be able to get help from them whenever you need it.
Our plumbers are experts in providing the following services:
Unclogging Drains
Swap Sump Pumps
Water Heater Repair
Drain Cleaning
Sewer Camera Inspection
Plumbing Leak Repair
Clearing Blocked Toilets
5. Experienced Plumbers Near Boca Raton
Our emergency plumbing services will take an in-depth look to analyze and pinpoint the cause of your plumbing issue to avoid future problems. We'll get the job done right the first time and ensure our repair job stands the test of time.
Plumbing Services from the Broward Plumbing Team
Emergency plumbing services are the most demanded form of plumbing in modern days, as they can be crucial in avoiding more expensive, long-term solutions. Broward Plumbing offers plumbing services that include free estimates, same-day service and same-day repairs. We provide a range of plumbing services, including water heater repair, tankless water heater repair, emergency plumbing service, sewer line repair, cleanout plumbing, clogged drains and more. Our team of fully licensed, insured, and trained plumbers are available day and night. Contact us today if you need an emergency plumber at your home or office!