Pros and Cons Of Trenchless Pipe Repair From Boca Raton Plumbers
Posted in Pipe Repair, on April 05, 2022
---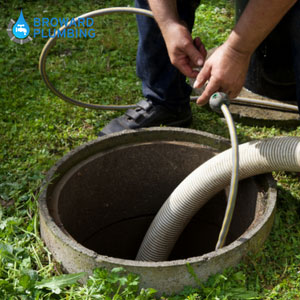 In the Boca Raton area, the plumbing industry requires the utmost attention due to the amount of people that use plumbing services on a daily basis. With the expansion of technology in product design, homeowners and businesses alike have an easier time finding plumbers in Boca Raton for residential and commercial projects. While there are many benefits to having a trenchless pipe repair job done by an experienced plumber from Boca Raton, there are also a few disadvantages that come along with it. The first reason to look into plumbing services from experienced plumbers from Boca Raton is that many people don't know what trenchless pipe repair is.
Trenchless Sewer Repair
Trenchless pipe repair is a process used when the existing plumbing line is broken or clogged. Traditional pipe repair involves digging up the old pipes and installing new ones. This can be quite invasive and may take more time than you'd like. The trenchless pipe repair technique was developed to minimize the disturbance to both the surrounding neighborhood and homeowner.
The trenchless method of pipe repair is also very cost-effective, as it saves you time and money. Trenchless pipe repair takes advantage of a Cured In Place Pipe (CIPP) system, a flexible pipe installed in place. A CIPP liner features an epoxy material containing sand and fibres wrapped in polyester. The new liner is then pressure-injected into the old pipes using a series of hydraulic pumps. The new liner is placed within the old pipes, allowing for seamless repair work.
Pros & Cons of Trenchless Sewer Repair
Trenchless technology is a modern pipe repair technique that can be used to replace or repair damaged lines without the need for digging and repair. This blog highlights some of the benefits and drawbacks of trenchless pipe repair.
The Pros of Trenchless Sewer Repair In Boca Raton
Trenches are not required: Trenchless pipe repair requires no digging, allowing surfaces to be undisturbed and saving homeowners money on repair costs by avoiding landscaping issues. The trenchless pipe repair process can also be done in plain sight, making it an ideal option for those who want to avoid any visible signs of damage to the surrounding area after repairs are made.

Trenchless pipe repair is flexible: Trenchless pipe repair can also be used to fix problems with plastic pipes and metal pipes. The plastic pipes are particularly useful in hot and cold water pipes that supply water throughout a home, while the metal pipes are used in sewer lines. These flexible options help homeowners solve a variety of common system problems with ease.
Cons Of Trenchless Sewer Repair In Boca Raton
Trenchless sewer repair is a process used to fix a sewer line without the need for digging. Even though trenchless sewer repair is a cost-effective and eco-friendly option, a number of cons remain associated with the method.
Pipes could be too old
Only available for less damaged pipe
Require a professional plumber in Boca Raton to perform service
If you are considering a trenchless pipe repair, the plumbers in Boca Raton at Broward Plumbing have the expertise to tackle it! Contact us today!