Unexpected Plumbing Causes of a High Water Bill
Posted in General Plumbing Services, on September 09, 2022
---
Being a homeowner comes with a lot of responsibilities, one of them being your water bill. When you notice that your water bill has increased unexpectedly without any changes to your usage, it's a stressful situation. From water heater leaks to pipe bursts, plumbing trouble is often the primary culprit of a high water bill. To ensure you don't have any problems with your plumbing system, reach out to a professional plumber in Fort Lauderdale. If you've already noticed plumbing problems, it's best to contact the emergency plumbers at Broward Plumbing for fast and effective services.
Below are some examples of unexpected causes of a high water bill.
Running & Leaking Toilets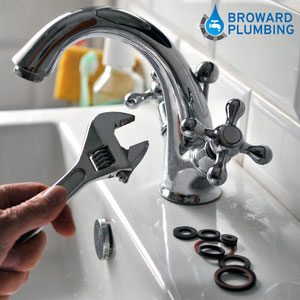 Your toilet is most likely your biggest enemy regarding high water bills. Determined by the severity of the leak, your toilet could be wasting over 200 gallons of water a day, which is over 6,000 gallons a month. Since leaks can waste a lot of water and money, it's essential to check your toilet for any damages if there is an unexpected increase in your utility bill. If it sounds like your toilet is continuously filling up or making a hissing or gurgling sound, it's common to suspect a leak. Contact a professional team of plumbers in Fort Lauderdale, like Broward Plumbing, to ensure your toilet works efficiently.
Leaking Faucets
Have you ever heard your sink or bath faucet constantly dripping water? Leaking faucets significantly contribute to unexpected causes of high water bills, and one drip per second wastes up to 3,000 gallons a day. Not only is it annoying to constantly hear dripping water, but it also significantly increases the cost of your water bill. Whether your leaky faucet is due to it being closed improperly or a worn-out washer, if you turn your taps off and dripping water persists, you'll need to contact an emergency plumber in Fort Lauderdale to repair your leaking faucet effectively.
Underground Leaks
Since underground leaks are tough to detect by yourself, an excellent way to find out if you have a leak or any plumbing issues is to check your water bill and look for any unusual charges. If you notice that the price of your water has risen for no apparent reason, there's a chance you may have an underground leak that is wasting your water. To ensure no leaks or burst pipes, contact the experts at Broward Plumbing for a trenchless sewer line repair for minimal damage and a fast diagnosis.
Broken Water Metre
If your home has a water meter, you're likely aware that you get charged for the amount of water that the meter reports, nothing more or less. If you have a water meter, you should check that yours is working efficiently. If your meter incorrectly calculates the amount of water, it will increase your bill and make you pay more than you should. The best way to ensure your bills are accurate is to reach out to Broward Plumbing for exceptional plumbing services in Fort Lauderdale.
Top-Tier Plumbing Services in Fort Lauderdale & Broward County
For reliable and trustworthy plumbing services, the team at Broward Plumbing is here to help with any of your general or emergency plumbing needs. Regardless of how big or small the issue is, count on our team of technicians to get the job done right the first time.