What Happens When Theres A Water Leak
Posted in Water Leak Detection, on October 12, 2020
---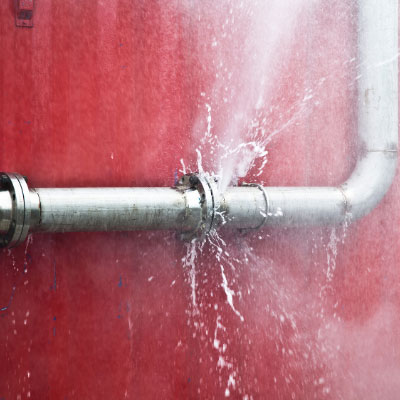 A leak in your plumbing system could mean a variety of different things - sometimes, they are hard to detect & sewage leaks are often mistaken as pipe leaks. It is vital to determine the exact cause of the leak to remedy the problem by searching for a 'plumber near me'. Traditional leak detection methods waste time and cause a lot of destruction; a sewer camera inspection done by a professional plumber near Fort Lauderdale or Broward County offers a non-invasive method to diagnose leakage problems. Here's everything you need to know about sewage leaks and repairs:
Why Testing is Important
Detecting the exact source of the leak is hard to diagnose, and often, a misdiagnosis can lead to extensive repairs without a proper solution. Contrary to popular belief, sewer water is not always discolored or dirty, so it is often mistaken for a water pipe leak. Traditional methods like a water dye test are used by plumbers to pinpoint the source. However, most professional plumbers use specialized techniques like a sewer camera inspection to get a clear picture of the pipes and leakage. This involves inserting a camera into the pipes to detect the leakage source.
Why You Should Not Ignore A Sewer Leak
A sewer leak is not only a health hazard, but it can also severely damage sheetrock, floors, carpets, and other furniture like cabinets, etc. A leaking sewer can slowly wash away the soil around your plumbing system and cause structural damage. It will eventually cause sags, collapses, and separations in your sewage system.
Leak Repair & Prevention
The repair of pipes above the ground or basement floor is relatively easier. Once the source of the leak is detected, the sheetrock needs to be removed to expose the pipes. To avoid further issues, repair, replacement, and other preventive measures like pipe support should preferably be done by an experienced plumber. Underground sewer leaks are more difficult to fix. These should definitely be undertaken by a professional plumbing expert as it involves extensive work like breaking concrete floors to reach the pipe leak.
The Best Plumbers to Call in Boca Raton
A sewer leak is serious business and not every plumbing company has the expertise and equipment to fix it. Underground sewer problems involve some of the costliest repairs, so you want to be 100% sure of the diagnosis so that it can be solved correctly. A plumbing camera inspection will help you breathe easy by identifying the actual cause and location of the leak. This will save time and money you would have otherwise wasted on misdiagnosed plumbing issues. Sewer repair essentially involves excavation, backfill and expertly connecting the new pipes. When excavation work is required to repair a sewer leak, one must engage a licensed sewer contractor. Excavation work must be undertaken by highly skilled workers as an unskilled or inexperienced crew can cause more damage.
Suspect a Sewer leak or other Plumbing Issues?
Trust the experts at Broward Plumbing to fix all your sewage issues, the very first time. We provide professional sewer camera inspection for a thorough diagnosis of your sewage system and water leak repairs in Boca Raton, Fort Lauderdale, Boynton Beach, West Palm Beach, Coral Springs, Parkland, and the surrounding areas. Make an informed decision and keep your repair costs low with Broward, the #1 Plumbing Company in Broward County and Southern Florida!
Call us on 954-516-7777 or 561-570-7777 or contact us here to book your sewer camera inspection today!