What Homeowners Should Know About Plumbing Camera Inspections
Posted in General Plumbing Services, on August 23, 2022
---
When there are issues with your plumbing system, it can be challenging to figure out the problem since most pipes are hidden or underground. With advanced technology and expert plumbers in Fort Lauderdale, detecting leaks, clogged pipes, and drain issues can be done in no time. Plumbing camera inspections allow our team of experts to easily see and repair any problems such as sewage backup, debris, or broken pipes. If you are experiencing any plumbing issues, reach out to the professionals at Broward Plumbing for top-tier service and affordable pricing.
Here's what homeowners should know about plumbing camera inspections.
What is a Plumbing Camera Inspection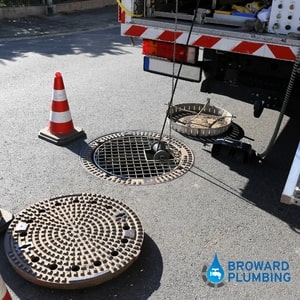 Plumbing cameras (also known as an electric drain snake, sink snake, pipe snake, sewer snake, or drain cleaner snake) are used to detect clogs, pipe issues, or drain issues. The robotic video camera is designed to fit through pipes and drains quickly while recording a high-quality video of the process. With high-quality video inspections, plumbers in Fort Lauderdale are able to resolve the plumbing issue in no time. The team at Broward Plumbing provides a full camera inspection and repairs any drain or pipe issues. With our state-of-the-art plumbing video camera, we can effectively complete our assessments, record and view the digital video, log observations, and generate a detailed and accurate report for you and your insurance company. Choose Broward Plumbing for trustworthy and reliable emergency pumbers near you.
How Does a Plumbing Camera Work?
Plumbing cameras are great for quickly and efficiently locating a problem while leaving little to no damage behind. Unlike conventional plumbing practices that involve digging up your residence or commercial property to find the issue, a plumbing camera inspection is far more accurate and discreet. The team at Broward Plumbing are highly trained and experienced in robotic camera inspections, providing our customers with fast solutions at an affordable price. Our plumbing camera is carefully held by a 330-foot cable and lowered into the drain or pipe to pinpoint the blockage. Once detected, our team of skilled technicians can efficiently repair the problem. With high-quality 24/7 plumbing services by Broward Plumbing, you can live freely knowing who to call if you have a problem with your plumbing system.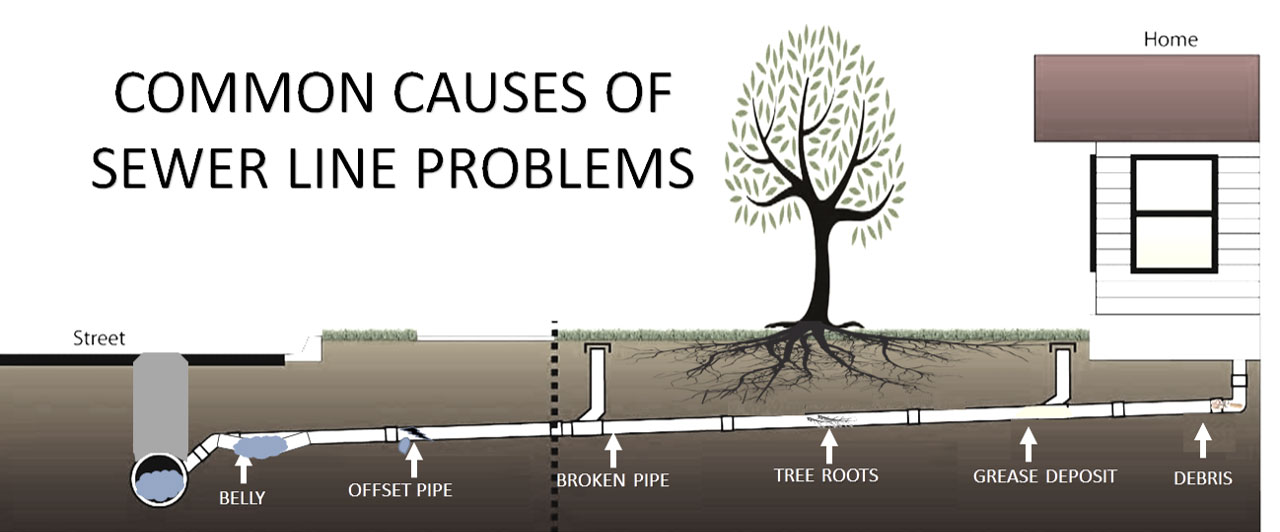 Hire Certified Plumbers Near Fort Lauderdale
Getting a plumbing camera inspection can give you the peace of mind you need to live comfortably in your home. When unsure about what plumbing issue you may have, it can be very stressful and make you walk on eggshells on your residential property. The professionals at Broward Plumbing specialize in drain cleaning, repairs, and maintenance of all sewer systems. We pride ourselves on providing our customers with top-tier plumbing inspections so that they can save money while staying safe in their homes. In addition, we offer 24-hour service, 7 days a week, so that everyone can access qualified plumbers. For sewer camera inspections in the Broward County and South Flordia area, reach out to technicians that you can trust.