Why Cast Iron Pipes Create Plumbing Issues in Boca Raton
Posted in Pipe Repair, on April 07, 2023
---
Cast iron was the material of choice by residential and commercial builders in Boca Raton and South Florida until about 1980 when they were switched over to the more durable PVC (Polyvinyl Chloride) pipes. Despite the switch many properties that are more than 50 years old are still in need of cast iron pipe repair. If your plumbing system is heavily dependent on cast iron, you will likely need to call a plumber near Boca Raton soon for repair. Since problems can accumulate and worsen over time, it's best to call the team of expert emergency plumbers in Boca Raton at Broward Plumbing sooner rather than later.
From cracks to sewage backups and clogs, cast iron pipes present various problems over time. When the signs of a cast iron trouble appear, Broward Plumbing has extensive experience repairing, replacing, to get the problem fixed effectively.
Read on to learn more about why cast iron pipe repair is often needed over time.
Cast Iron Pipes Rust and Corrode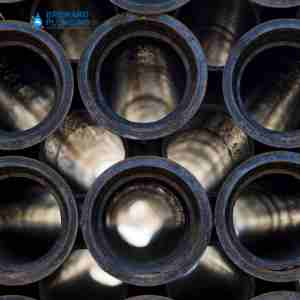 Initially, cast iron was presented as a durable material for building pipes for buildings. However, cast iron rusts over time, compromising the pipe's durability and longevity. The rust inside the pipe starts to interfere with the wastewater flow and slowly restricts wastewater movement. This can create a belly in the pipes, which store all of this waste. This can slow drains and create permanent pipe damage that requires attention from a professional plumber near Boca Raton.
Sediment Build Up and Corrosion
Sediment and calcium building up in cast iron pipes is also a common issue. This build-up causes drains to clog and sewage backups. This has been a common occurrence requiring an emergency plumber near Boca Raton as there are many buildings that have been built using cast iron in the Boca Raton area. Fortunately, property owners are becoming more aware of the risks cast iron pipes can cause and getting ahead of these issues before they can cause damage to the property.

Corrosion is a serious issue that can occur in cast iron pipes, creating leaks and damage to businesses' and homeowners' property. If it is not promptly addressed, it can
lead to costly repairs.
Cast Iron Pipes are Heavier than PVC
Due to their weight, cast iron pipes can sink into the ground over time. This can make accessing the pipes more complicated, and it can cause cracking of the pipes. Overall, the pipes might also sink down at an angle, creating further issues for waste water to escape and flood the lawn or surrounding landscaping.
Cast Iron Repair Plumbers in Boca Raton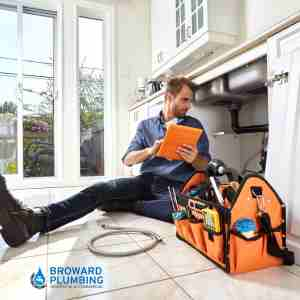 If you have an older home or commercial property, consider having an experienced plumber do a maintenance check. Replacing cast iron pipes inside and/or outside of your home also helps to increase the property value of your home.
Broward Plumbing is a local family-run plumbing company with extensive experience repairing and replacing cast iron pipes in and around Boca Raton.
We use the most current technology to diagnose and repair issues, including robotic camera inspections that give our plumbers in Boca Raton non-invasive access to your plumbing systems.
Contact us now to have a certified professional visit your property and assess the next steps to prevent severe damage down the road and deal with all of your plumbing needs.