Plumbers Near You Boca Raton, Florida
We Are Fully Licensed & Insured Experienced Plumbers in Boca Raton, Florida and nearby areas.
If you are looking for a residential or commercial certified plumber near Boca Raton, contact our highly trained team at Broward Plumbing for preventative and 24-hour emergency plumbers in Boca Raton. We can help you with any type of plumbing problem, whether it's water, sewage, and/or piping. We are state-licensed and insured certified plumbers in Boca Raton. We promise to provide you with the ideal solution for any of your plumbing repair difficulties, big or small.
Plumbing Services In Boca Raton
The first priority for our plumbers In Boca Raton is finding the right solutions for the plumbing repair we perform. We take pride in our reputation as a local leader in plumbing repairs and services in Boca Raton.
Broward Plumbing is your go-to plumbing company when searching for a reliable plumber in Boca Raton or elsewhere in South Florida and we help you solve your plumbing problems and avoid future breakdowns. Additionally, we make sure that all jobs are finished on time, as scheduled.
Our Plumbers in Boca Raton Repair the Following Plumbing Issues:
Kitchen
Drain cleaning & plumbing repair
Kitchen faucets
Plumbing fixtures
Water filtration
Garbage disposals
Bathroom
Shower and sink repairs
Shower installations
Pipe repairs
Water damage detection & repair
Clogged toilets
Toilet installs & repair
Water filtration
Plumbing fixtures
Basement & utility rooms
Sewage backup cleanup and repair
Re-piping
Pipe repairs
Water damage & restoration
If you are looking for a certified plumber in Boca Raton, with great service, sensible pricing, and quality work, contact Broward Plumbing. Whether your plumbing repair is a simple inconvenience or a big emergency, our plumbing company in Boca Raton can respond quickly, and always do our best to offer reasonable, and cost-effective solutions. All of our Boca Raton plumbers have the ability, knowledge, and most current tools and equipment to do the job right, the first time!
---
Who We Are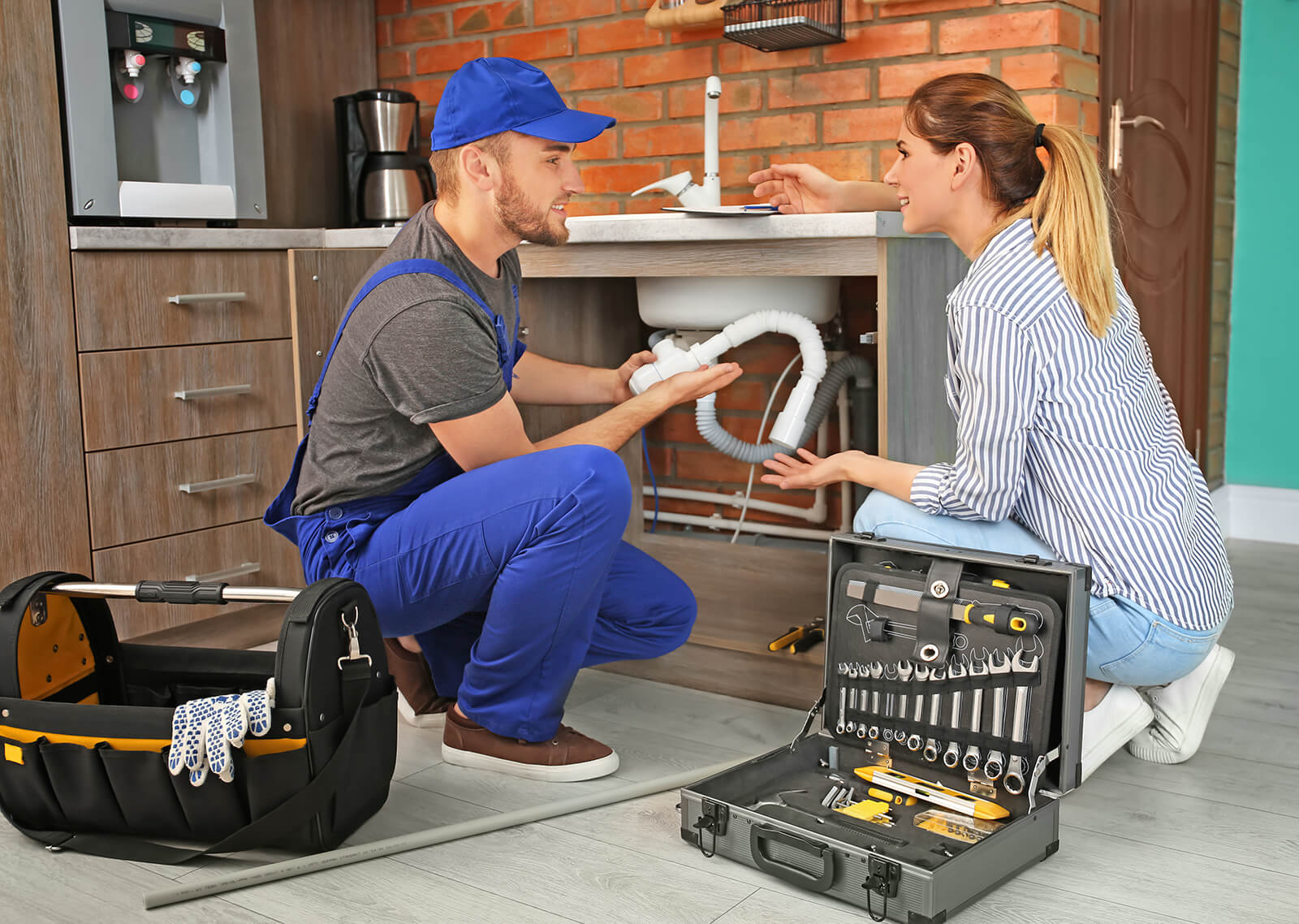 We are a family-operated and owned plumbing company in Boca Raton, and offer certified plumbers. We are the best plumbing company servicing Boca Raton, Broward County & Southern Florida, with teams of highly qualified & experienced plumbers that utilize advanced technology. Each plumber in Boca Raton that works for Broward plumber is skilled, bonded, and insured to ensure you get the high level of service you deserve. All of our plumbers are insured and licensed and have been background checked and drug tested before being hired. Nevertheless, each plumber must pass a written test and a practical test as part of the hiring process.
We offer high-quality plumbing solutions for commercial and residential properties. We're dedicated to helping our customers to stay connected to their homes and businesses by keeping our plumbing systems, appliances and fixtures working safely and efficiently.
For Plumbing Repairs In Boca Raton
If you need a plumbing repair in Boca Raton, call a nearby plumber in Boca Raton and contact Broward Plumbing. We are a professional plumbing company in Boca Raton that can be there at your service with an experienced team of plumbers who have been trained to handle plumbing issues of all kinds, from minor to major. In fact, we have been built into an excellent plumbing company that can handle just about all your plumbing needs, from sewer line replacement to trenchless sewer line repair in Boca Raton.
Drain Camera Inspection Services In Boca Raton
In addition, we have several plumbers in Boca Raton who have been trained especially to inspect sewers with a robotic camera. They can use either a traditional drain snake or a video camera to locate and identify clogs, cracks, and other issues faster than any of our competitors.
If you need plumbing repair in Boca Raton, call a nearby plumber in Boca Raton and contact Broward Plumbing. We are experienced in repairing all kinds of plumbing issues, including burst pipes or water heater replacement services. Our professional team of plumbers in Boca Raton is available 24/7 to ensure your emergency plumbing problems are resolved promptly.
Our Certified Plumbers in Boca Raton Answer Your FAQs
My toilet fills up often, why is this happening?
A toilet that fills up recurrently could be because the water is leaking from the tank to the bowl. The lift chain could be twisted or you may have a defective flapper.
Why do my pipes keep making a rattling sound?
Rattling pipes normally mean that the pipes are not secured. A plumber can come and fix the pipes by tightening them in the right places.
How do I fix a clogged sink or bathtub drain?
The #1 item that tends to clog sinks and bathtubs is HAIR. You can try to use the metal end of a coat hanger or something with this type of material, and scoop inside your drain to remove the hair blockage. It's important afterward to flush the drain with a disinfectant and warm water.
Will A Plumber in Boca Raton perform small plumbing repairs, like a leaky faucet?
Yes we definitely repair any plumbing problems, big or small. Our highly trained technicians have the skills necessary to solve and repair any plumbing issues in your home or business. No matter how small your issue is we can take care of it.
Does Broward Plumbing update current plumbing fixtures in a home?
Yes, we do the installation on a range of plumbing fixtures including showers, bathtubs, toilets, sinks, garbage disposals, faucets, and more. We offer proper installation guaranteeing outstanding fixture performance with no headaches.
Are your technicians able to find a broken water line on my residential property?
We use our robotic video camera to detect leaks or problems with your plumbing system. Using this technology, we can find the issue quickly and with no surface damage. If you suspect something, it's important to take care of it right away, before the leak gets bigger, causes serious damage, and leads to an expensive water bill.
Do you have solutions to a low water pressure problem in my home?
There are many issues that can be associated with low water pressure and a certified plumber in Boca Raton is highly capable of diagnosing your problem. We have found that issues can range from damaged water lines, broken 'shutoff' valves, and/or mineral deposits. If you have neighbors that talk about their strong water pressure, and you have low pressure, the problem normally exists somewhere in between your water meter and your home. Contact us today and we will take a look and diagnose the issue on the spot.
What do you do if there is a plumbing emergency?
Make sure that you have Broward Plumbing's phone number on hand so that a certified plumber in Boca Raton can come right away to repair your emergency plumbing problem, no matter what time of day. Our plumbers in Boca Raton provide emergency plumbing service 7 days a week, 24 hours a day. When your home is flooding with sewage water at 1am, Broward Plumbing will be there to help.
Without digging out my property, can you replace my pipes?
We definitely can, in compliance with our commitment to utilizing the latest in plumbing technology, we offer trenchless pipe replacement capabilities. Gone are the days of excavating up your entire landscape just to get entry to a pipe. Now, we are able to make two small holes and achieve the same outcome. This allows our technicians to complete complicated jobs quicker and at a smaller expense to you.
Broward Plumbing offers certified plumber services in Boca Raton. Every plumber in Boca Raton that we employ is ready to solve all of your plumbing and drainage problems. Call 954.516.7777 for a free consultation. You can avoid costly and unsafe plumbing issues with Broward Plumbing. Our technicians have the experience to diagnose any plumbing issues on the spot, with the goal of your overall plumbing system working well and efficiently.
Broward Plumbing Inc. - Plumbers in Boca Raton, Florida
301 Yamato Road, Suite 1240, Boca Raton, FL 33431, United States
Learn more about plumbing services in Boca Raton: