Request a Quote
Request A Plumbing Service Quote
Complete Water Line Repiping in Broward County
A residential or commercial water line tends to be susceptible to mineral buildup, damage, and high water pressure. If the pipes in the water line are leaky, broken or clogged, and not repaired or repiped as soon as possible, more serious damage will occur to your entire plumbing system. For professional water line repiping in Broward County, contact us as soon as possible. We respond promptly to water line piping issues and will work efficiently to repipe your water line to create a brand new plumbing system with trusted plumbing services from Broward County.
Water Line Repiping in Broward County: What is it?
Repiping is when new cold or hot water pipes are installed inside your residential, commercial or industrial property. It is done to replace the existing galvanized or copper pipes that are already there. The water line repiping in Broward County service is only for incoming water.
But, have you ever wondered what a repipe actually does? The repiping service can get rid of many different problems that you may be experiencing with your plumbing systems today. The repiping contractors in Broward County will be able to fix the following issues:
Leaking faucets
Drain clogs
Water pressure problems
Surging water
Low water pressure
Intermittent loss of hot water
Intermittent loss of cold water
The repiping service that is performed by our certified and highly trained plumbers in Broward County can help get rid of all of these issues by installing the following system components:
New copper piping or new PEX piping
New PVC piping systems
New drain piping systems
New garbage disposals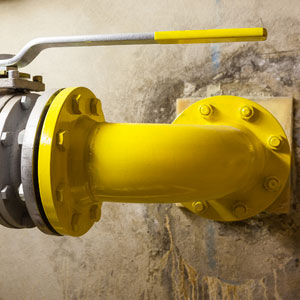 Water Line Repiping is a proactive approach to maintaining the integrity of your plumbing and water lines. Having outdated pipes can cause:
Breakdown in communication system between the meter and the main panel (or) shut off valves / sewage ejector pumps malfunctions that are a result of having outdated pipes that are in need of a replacement.
Usage of outdated pipes can also reduce pressure to the whole house, which can result in the inability to maintain water pressure in the shower or sink fixtures and threatens fire safety due to insufficient flow of water in the event of a fire. Water Line Repiping mitigates all of these threats by replacing existing galvanized, steel, copper or plastic pipes with new PVC piping. This will allow for optimal flow of water, pressure, fire safety and will prolong the life expectancy of your plumbing and fixtures for years to come.
Regular maintenance is essential in today's world. Our goal is to help you maintain your investment so you don't have to worry about repairs or replacement of damaged lines due to lack of care. Our plumbers near you are fully equipped & trained to install any repiping that is required for your home or business.
Signs It's Time To Repipe Your Water Lines
The reality is that your water lines can last you more than a decade. In some cities, they are even treated to last up to 50 years! But when it comes to water line repair services, you should choose a plumbing company near you that can deliver reliable services. Our plumbers in Boca Raton and the surrounding Broward County area can conduct water leak detection services and provide repiping for commercial and residential areas. There are a number of signs that you can watch out for that will indicate that you need to contact your plumber in Fort Lauderdale and the surrounding Broward County area. Here are some examples:
Leaks - If you're starting to notice water leaks in certain places around your home, this might be a sign that there's a problem with the pipes. Your plumber will be able to tell you for sure.
Rust - If your pipes are made of metal, rust can definitely be a sign that you have a problem on your hands. Rusty pipes are more likely to cause damage to your property and also call for more expensive repairs.
Problems with Water Pressure - If you're noticing a drop in water pressure when you're showering or running the faucet, this could be a sign that there are problems with the pipes under your house.
Clogged Drains - Clogged drains are a common sign of plumbing trouble and they can sometimes even be a sign that your entire system needs repiping or replacing.
The Trusted Boca Raton & Broward County Plumbers
Drain issues create a lot of stress considering the amount of moisture, air and other particles it releases into your house. A clogged drain can lead to a lot of problems like mold and mildew infestation or even cause structural damage to your property. Repiping is the best way to fix this issue once and for all but only Broward Plumbing can help you choose the best option for your needs. So if you are looking for an honest plumbing company that you can trust to work in your house, then look no further than Broward Plumbing for all your plumbing needs.
Contact Broward Plumbing for expert water line repiping services in Broward County, Boca Raton, Fort Lauderdale, Weston, Pembroke Pines, Davie, Cooper City, Coral Springs, Parkland, Margate and the surrounding areas. Our licensed plumbers work hard to ensure that your water line repair is done properly so that you won't have any future plumbing problems.