A Pipe Burst Requires Emergency Plumbing Services
Posted in Emergency Plumbing Services, on July 02, 2021
---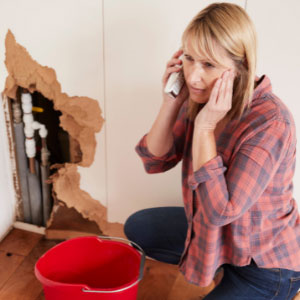 Burst pipes and water leaks are a combination that can fill even the strongest of homeowners with dread! However, it's a reality for many unfortunate homeowners. The million-dollar question is what to do if you have a pipe burst in your home? We recommend calling a 24-hour plumber from Broward Plumbing's trusted emergency plumber near Boca Raton services right away! An experienced plumber in Boca Raton or Broward County from a reputable plumbing company will ensure reliable repairs and will stand by his work. A professional plumbing company will also have liability insurance, so you are covered in case something goes wrong. While you wait for assistance, here's what to look out for and do to minimize the damage:
Look for Warning Signs of a Busted Water Pipe
Many times, a pipe burst shows warning signs before there is severe damage. The common symptoms of a busted pipe include:
A sudden spike in the water bill

Rusty, discolored water

Fluctuating water pressure, often on the lower side

Puddles under the sink

Strange groaning & clanging noises from the pipes
If you notice any of the above, it may be time to speed dial a trusted 24-hour plumber.
Turn off the Water Main
If you find the warning signs of a pipe burst, you must turn off your home's main water supply valve or water main. The water main is usually located in the basement, near the water heater or crawl space. Timely action will help limit the water damage to your property.
Locate The Damaged Pipe
Finding the pipe burst should be the next thing to do. Water puddles on the floor indicate a pipe leak, but there could be more places with pipe ruptures. If it's a small crack, try patching it up till help arrives. If the main water pipe is damaged, it needs an expert from an emergency plumbing service.
Document Damage for Insurance Claims
If damage from the pipe burst is extensive, you should take videos and pictures of the affected areas for insurance claims. Proper documentation is critical for insurance claims. The experts at Broward Plumbing recommend close-up photos of the damaged pipe, items, and regions. Try and get pictures of the pipe burst from different angles and show the water line damage. Having proper evidence of the damage will help in the quick settlement of your insurance claim.
Clean-Up Steps You Can Do
With the emergency repairs and documentation in place, you can start cleaning and disposing of ruined items or are at risk of mold infestation. Cleaning up the water on your floors and walls should be the first task, as standing water can be destructive and hazardous. Try and salvage electronics and belongings by prioritizing the most important and expensive items like laptops, TVs, Family keepsakes, and legal documents. Wipe down all personal items with an anti-microbial disinfectant and wait for the damage assessment by the insurance company. Any carpets, rugs, or cloth items that haven't been washed & dried within 48 hours should be disposed of as they are at risk of mold growth. In case of a flooded basement, you may require additional clean-up measures. It may be a good idea to consider hiring restoration experts if the water damage to your home is severe.
Pipe Repair with Our Plumbers in Boca Raton
If you're experiencing the horror of a pipe burst in Broward County, just call the pros at Broward! We offer 24/7 emergency plumbing service, and our licensed technicians are experts at handling pipe bursts, repairs, and repiping. We are fast, professional, and promise 100% customer satisfaction. Don't hesitate to contact us to reach our 24-hour plumbers for pipe repairs that are effective & affordable!