How to Avoid Emergency Plumbing Issues This Holiday Season
Posted in Emergency Plumbing Services, on December 07, 2020
---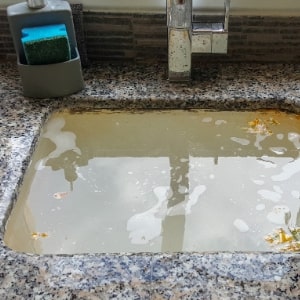 Imagine the horror of a clogged toilet or an overflowing kitchen sink bang in the middle of the holiday season! Nobody wants a messy plumbing disaster on Christmas or New Years, but it's equally true that holidays mean more home-cooked greasy meals. Unexpected plumbing issues can dampen your holiday spirit and have you searching for an emergency plumber in Boca Raton or googling a 'plumber near me'. Thankfully, these simple preventive plumbing tips can help you avert plumbing disasters this holiday season!
Don't Dump Grease Down the Drain
With plenty of dinners on hand, pouring grease down the drain may seem like an easy clean-up solution. However, it is a plumbing disaster waiting to happen, and you may find yourself searching for an emergency plumber near Boca Raton on Christmas! Actually, the winter cold can harden the fat and clog your drains. The safest way to dispose of grease is to pour it into a heat-safe container and then trash it.
Don't Overstrain the Garbage Disposal
Please remember that the garbage disposal is not a trash can! Avoid throwing leftover scraps and vegetable peels down the garbage disposal while preparing your holiday feast. Properly dispose of the waste and prevent a potato peel plumbing disaster!
Scrape Your Plates
Always scrape off any leftovers on the plate into the trash can. You can use a paper towel to remove any grease or food scraps, effectively preventing leftovers from clogging the drain.
Get a Strainer for the Kitchen Sink
If you don't want to dial an emergency plumber in Boca Raton during the holidays, you should get a strainer screen for your kitchen sink. With more cooking and food scraps during the holiday season, a strainer or a basket can prevent food scraps from going down the drain.
Double Check the Toilets
Your toilets will be working overtime with being home more. A clogged toilet is a surefire disaster on Christmas or Thanksgiving dinner. A quick check to see that all toilets are in running order can prevent such disasters. If you find slow drainage or other issues, call an experienced plumber in Boca Raton to fix it asap.
Get Precautionary Plumbing Inspection
To pre-empt any plumbing emergencies, call a professional plumber in Boca Raton to inspect your pipes, toilets, and garbage disposal. They can ensure that your plumbing is in great shape and ready for entertaining guests.
Want to Prevent Plumbing Emergencies this Holiday Season?
Schedule a precautionary maintenance service with the pros at Broward Plumbing! We provide prompt, reliable, and professional plumbing services across Broward County, Florida, and nearby areas. Dial 561.570.7777 for preventive plumbing inspection or repairs.
Emergency Plumbers Near Boca Raton for the Holiday Season
If you're experiencing a plumbing emergency, call us on 954.516.7777 for an emergency plumber in Boca Raton. We are on call 24/7 to make sure that plumbing disasters don't ruin your holidays, so contact us today!
Season's Greetings from the Broward Family!