Plumbing Problems You Shouldn't DIY
Posted in General Plumbing Services, on February 07, 2020
---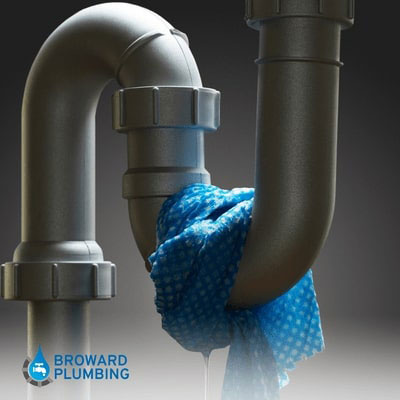 For the weekend warrior, DIY fixes around the home can make you feel knowledgeable and in control when it comes to the wear and tear that every homeowner, landlord, or renter faces. But there are some things that should be left to a licensed plumber - and not just because they're frustrating to fix. Plumbing problems in Broward County can stem from dozens of different issues that are house-specific to systemic or neighbourhood-wide issues. Licensed plumbers in Fort Lauderdale ensures that the problem is fixed the first time - and that it doesn't accidentally get worse.
Common Plumbing Problems You Shouldn't Fix Yourself
Sink Pipe Problems
While it might seem simple to fix a malfunctioning, slow-draining sink, the problem can be a lot more complex than you think. Only a small percentage of sink piping is actually visible under the sink itself - the system extends into your walls and can be multi-storey. Pipes are tricky to reassemble correctly and the wrong angle, tool, or material can quickly create bigger problems.
Low Water Pressure
This problem is common that requires professional plumbers in Fort Lauderdale, Boca Raton, and other parts of Broward County. It can be caused by damaged pipes, leaks, dirt or debris, and corrosion. A licensed plumber can help you accurately determine the issue and save you thousands of dollars - and the headache - of having a major pipe or water leak or flood from a DIY repair.
Clogged Drains
Every hardware store has a shelf full of DIY sewer drain cleaning chemicals and tools to help clear clogged drains - but unless you've been advised to try these by a licensed plumber in Boca Raton or Broward County, we don't recommend using these products! Not only are these corrosive chemicals dangerous to your skin, mucous membranes, clothes, kids, and pets, they can cause further damage to pipes clogged by debris, corrosion, or other problems. A DIY snaking can break or damage pipes so severely that the initial problem is magnified.
Broken Toilets
Solving problems with toilets often involves a detailed understanding of how piping, water flow, and water pressure work together. A functioning toilet is an under-appreciated necessity in a home - hiring a Broward Plumbing expert ensures there is no room for a DIY failure.
Other common plumbing problems best left to professionals includes:
Hot water issues
Leaky taps
Rerouting pipes
Appliance installation
Septic tanks
Professional Plumbers in Fort Lauderdale & Broward County
Many of us get a lot of great information from the internet these days - after all, you're here on our website reading about plumbing, right? While there's a lot to be said for online DIY instruction, tackling plumbing issues safely and effectively requires more than just a quick Google search. At
Broward P
lumbing
, our licensed plumbers in Fort Lauderdale, Boca Raton, and elsewhere in Broward County have years of on the job experience and class-based learning to help them accurately diagnose and solve plumbing problems. Doing it right the first time isn't just preferable, it's essential when dealing with the potential damaging effects of leaks and floods.
Call us today at 954-516-7777 or 561-570-7777, or fill out our online form to speak to a Broward Plumbing professional.