Why Find a Preventative Emergency Plumber in Boca Raton
Posted in Emergency Plumbing Services, on January 03, 2022
---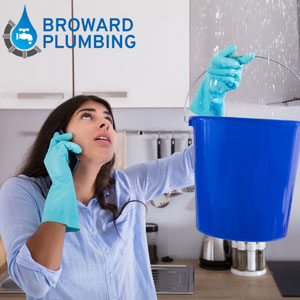 Unexpected plumbing emergencies happen, and when they do, you'll want to repair them immediately. Ideally, you want to take some time to research the best emergency plumbing company. However, you are forced to hastily hire a plumber near Boca Raton when a plumbing emergency arises in most cases.
Establish Whether Plumber is Licensed
When you have a plumbing emergency, it's not the time to try to find out whether the plumber you are thinking about hiring is a licensed professional. But by looking for a Boca Raton plumbing company ahead of time, you can establish whether the plumber you want to hire is licensed.
It is important to find a 24-hour emergency plumber that is licensed and insured because it can provide you with peace of mind - knowing that should anything happen, then there are insurance policies in place to which you can have recourse.
Establish Reliability and Level of Experience
One of the best methods to check on a Boca Raton plumbing company's reliability is to look at reviews. You can look up the company Broward Plumbing Company on Google or Yelp to see what customers have said about their quality of work, customer service, and price. You can also look up the plumber on sites like ServiceMagic or Angie's List.
Reasons To Get A Boca Raton Plumbing Company On Speed Dial Before An Accident
When it comes to finding a 24-hour plumber, a lot of people are pretty lost. That is why I have compiled a list of 5 reasons why you should hire a plumber ahead of time.
Better Service: Finding an emergency plumber at 2am is just not an easy thing to do. Most plumbers are busy with other clients and might not be available to help you out. When you do find one that is available, they'll charge you a premium for their services.
High-Quality Work: One of the main reasons you want to find a reliable 24-hour plumbing company ahead of time is to secure quality service. A plumber who has built up their business with regular clients will offer a higher level of quality service, as they have established their reputation in the area.
Prevent Emergencies: By hiring a dependable 24-hour plumbing company, you can avoid emergencies before they happen.
The Importance Of A 24 Hour Plumber Near You
Having a 24 hour Plumber is important. You should know that even those small things that happen can have a big impact on your day and cause unwanted stress if you are not prepared for them.
At times such as this, you will need to contact a 24-hour plumbing company. When you rely on a reliable "24 hour plumber near me," you rest assured that you have someone you can call if anything happens, Us!
Contact Broward Plumber to do the job if you have an unexpected plumbing emergency and need a 24-hour emergency plumber near Boca Raton, FL. We can handle all the scenarios from clogged drains, leaky pipes and faucets, broken pipes, sewer line repair, and other emergencies.