Should You Rent Or Buy A Water Heater?
Posted in Hot Water Heater Repairs , on March 12, 2021
---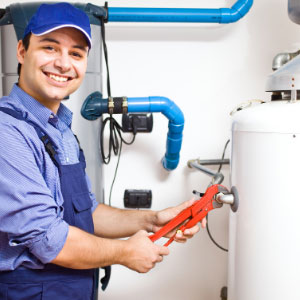 It's hard to imagine living without water heaters. They make life easier, guaranteeing you hot water for showering, cleaning your home, and washing clothes and dishes. Any plumber in Boca Raton or plumber in Fort Lauderdale will tell you that you can either rent a water heater for your home or buy it. Both options have their pros and cons, especially in regards to how water heater plumbing is done.
Many times, when people purchase houses, they tend to keep the water heater system arrangements that the prior owners had. This is why you'll find that certain areas or localities are more predisposed to purchasing water heaters while others are more inclined to renting them. Whether you buy or rent a water heater, you will most likely (at some point in time) need a water heater repair. When this happens. you will need to contact a professional plumbing company for a water heater repair. Before you search for a 'plumber near me' though, let's look into if it is cheaper to own one or rent a new one.
Buying a Water Heater
An average gas or electric water heater can set you back $800-$1,200, depending on its size and capacity. Such a water heater can last up to15 years, depending on how it is maintained. It is also worth noting that your water heater will require water heater repair every 5-6 years because of the residue that collects in the tanks of such systems over time. Over a 15-year lifespan, such maintenance visits may amount to between $1,000 and $1,500 for the labour and the parts you'll need to be replaced. Therefore, it may end up spending less than $2,500 to purchase and maintain a water heater system over 15 years. Therefore, buying a water heater makes more sense for people who aren't planning to change homes any time soon.
Here are other advantages you get with buying a water heater:
Most water heaters come with a warranty, and so you won't have to worry about water heater repair until the warranty expires.
When you buy your own water heater, you get to choose the type and brand of water heater you want to use. Therefore, you can get a higher quality water heater when you buy it. For example, you can opt for tankless water heaters. They are more expensive but last longer and require less maintenance.
You'll get the peace of mind of knowing that you own your water heater; that it won't be repossessed if you fail to make the required monthly renting fees.
You won't have to deal with rising monthly renting fees.
The disadvantages of buying a water heater include:
The fact that you have to part with a significant amount of money up front to buy the water heater.
You have to cater for water heater plumbing charges out of your pocket.
Renting a Water Heater
On average, renting a water heater costs approximately $20-25 per month, and depending on the terms of the rent contract, those rates may be increased periodically. When renting a water heater, the company that rents out the water heater takes responsibility for all the water heater plumbing or repair/part replacement that will be required. Therefore, you may end up spending over $3,000 within 10 years.
Advantages of renting a water heater:
You get to enjoy hassle-free, convenient service, never having to worry about the condition of the water system's parts; the water-heater renting company takes on that responsibility.
It is ideal for when you don't intend to stay in that home for long. You pay just for the period you'll use the water heater.
Disadvantages of renting a water heater:
If you are renting over a long period, e.g. over 10 years, you'll end up spending a lot more than you would if you purchased the water heater.
You have to keep making payments every month. Also, the renting rates may keep climbing over the contract period.
A Trusted Water Heater Repair Plumber Near You
All things considered, the choice of whether to buy or rent a water heater depends on your needs and preferences. Both options are workable and worth considering.
For all your water heater plumbing needs, contact us today or come visit us at Broward Plumbing at 7200 W Commercial Blvd., Suite 204 #105 Lauderhill, FL 33319.
Save On Your Next Plumbing Service With Broward Plumbing!