What to Do When Your Water Line Breaks?
Posted in Emergency Plumbing Services, on August 13, 2023
---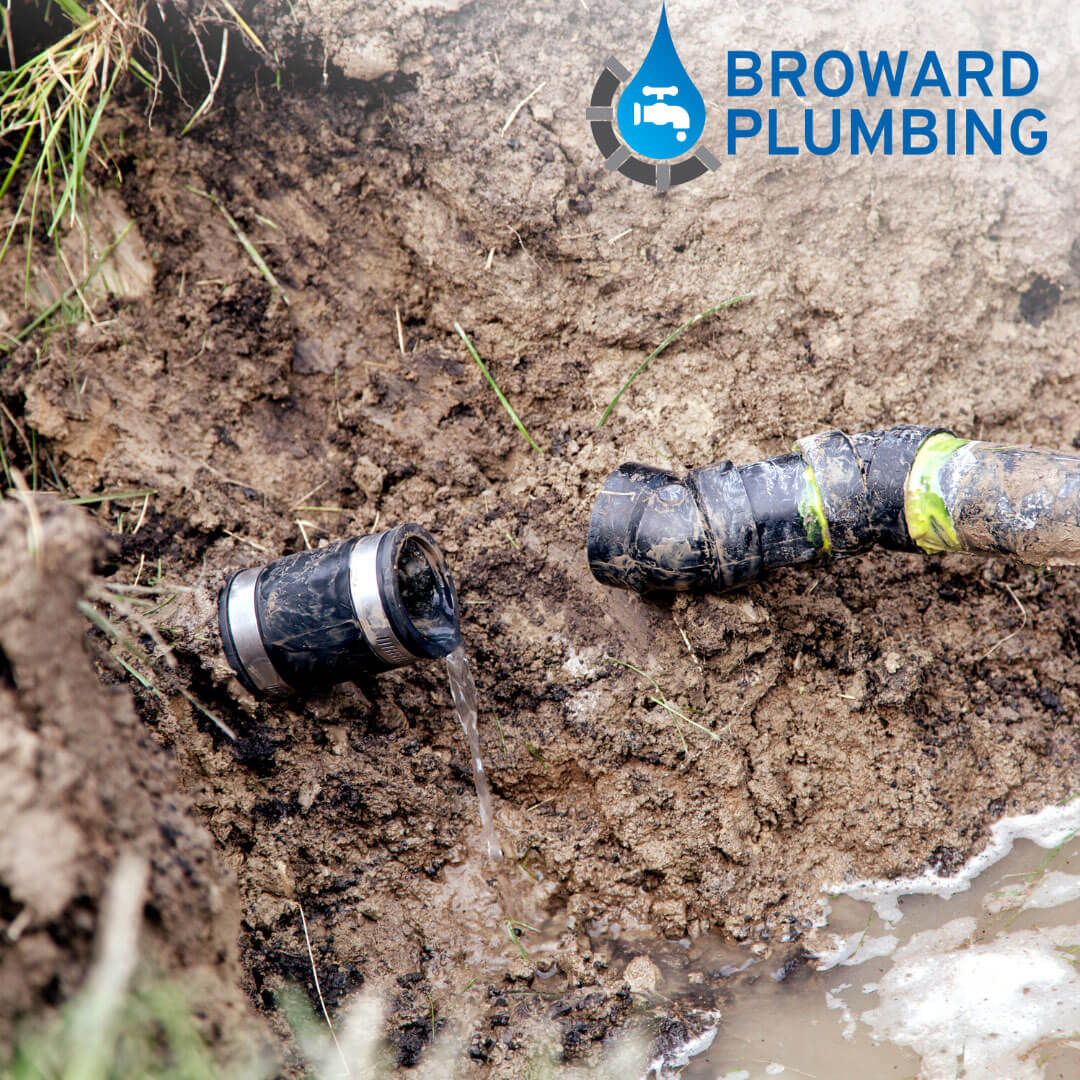 Reports of water line breaks are an alarmingly common headline for residents of Ft. Lauderdale and a frequent call our receive. Every home and business is connected to the main water line - it's how we receive drinking water whenever we need it. Unfortunately, the pipe system in Ft. Lauderdale is aging - and while there are a number of reasons why water line breaks are happening, plumbers in Fort Lauderdale from the top-down agree that it won't be getting better any time soon.
The First Step After a Water Line Break
If you suddenly find yourself in need of polybutylene or cast iron pipe repair, the most important thing you can do is call an emergency plumber in Fort Lauderdale for help. At Broward Plumbing, we have a team of expert, licensed plumbers available 24 hours a day, seven days a week. That means that if you call at 3am on a Tuesday - we'll be there as soon as possible. Having a professional do your water line repair ensures that any underlying issues or secondary problems are quickly sorted out and dealt with, which can help reduce damage to your home or property and get you back on track sooner.
What To Do After Calling an Emergency Plumber
Because a burst water main or major pipe can be a hazard to public health and safety, calling an emergency plumber immediately is one of the best ways to see results fast. The next thing you can do is shut off the water to your house. If you can safely reach your main water valve, shutting it off will stop new water from entering your home. If you need a water line repair in an upper level room, shutting off the main can stop water from flowing throughout your home and causing a lot of damage.
The next thing you can do (and your plumber will thank you for it) is pump out any standing water. Folks in low lying areas or in neighbourhoods prone to water line breaks may want to invest in a small handheld pump and some hosing - if there is a water line repair, getting any water out of your home as fast as possible will help reduce water damage and make repairs easier and faster.
We Can Help Repair Your Water Line in Ft. Lauderdale!
If a water line break affects you in Ft. Lauderdale, we can help! Water line repair due to pipe breaks or other plumbing issues are a shockingly common problem for homeowners and businesses alike. Pipe repair is often an emergency situation, which is why our licensed plumbers in Boca Raton, Fort Lauderdale, and Broward County are ready to go when you need help. We pride ourselves on quick, friendly service and a thorough diagnosis of any water line issues on your property.
If you're not sure of the issues with your water line or plumbing, call us any time for an honest, open assessment of your plumbing and any relevant issues. We can help sort out where the issue is and if it falls under your obligation as a homeowner, or if it's a municipal pipe - which is the city's responsibility. For more help with water line repair, call Broward Plumbing today at 561-570-7777.
Save On Your Next Plumbing Service With Broward Plumbing!