When Does a Sewer Line Need Repair?
Posted in Sewer Line Repair, on June 24, 2022
---
Water and sewer lines are crucial for the normal functioning of a home. Sewer repair projects can be extremely disruptive, expensive, and time-consuming. In all, a colossal headache for homeowners. Apart from the health risks and unpleasant mess of a sewer break or clog, pinpointing the root cause can be difficult. Thankfully, trenchless sewer repair in Boca Raton can be a life saver as it allows for sewer repair without invasive digging and unnecessary destruction of yards, porches, or landscaping. Here are the common signs of a damaged sewer line and how plumbers in Boca Raton can restore your sewer system.
Warning Signs of a Damaged Sewer System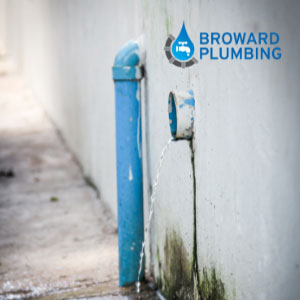 Knowing the signs of a compromised sewer system can help avoid further damage by immediately contacting an experienced plumber in Boca Raton and taking timely action. Here are signs that your sewer line needs repair or replacement:
Water Damage: A break or leak in the sewer line can cause water damage in the home. Mold growth or moldy patches on the walls or floors indicate sewer damage within the house. If you spot such mold growth, call a trustworthy plumbing service ASAP.
Foul-smelling & Flooded Yard: Sewer lines are buried under the ground, and a broken pipe can accumulate water that can seep through the soil and grass to flood the yard. You may actually smell the foul sewage odor before it becomes visible on the ground.
Draining Difficulties: If your house has multiple pipe blockages, it could be a potential issue with the main sewage line. Weird gurgling sounds from the toilets or clogged toilets also indicate problems in the sewer system.
How Plumbers in Boca Raton Assess the Problem
The first step is to assess the problem and locate the exact cause behind it. Today, experienced plumbers in Boca Raton use special video camera inspections and advanced robotics to identify and diagnose the root cause of the sewer problem. Repair or replacement is recommended based on the severity, location, depth, and other factors. A leak or break in the sewer line can be repaired by either using the old way of digging a trench around the crack or opting for trenchless sewer repair in Boca Raton.
Plumbers recommend Trenchless Pipe Lining to repair minor leaks or damage in the sewer line. When the damage is significant, a trenchless pipe replacement technology called Trenchless Pipe Bursting is undertaken.
Benefits of Trenchless Sewer Line Repair
Trenchless sewer repair is easier, cost-effective, and less invasive than traditional sewer repair or replacement methods.
Cost-Effective: Repair is conducted with the least disruption. Lining the pipes instead of replacing them can save money on reconstruction costs.
Less Invasive: Only 1-2 small holes are dug to access the sewer line, so there is not much digging involved. There is minimal damage to your property, lawn, or landscaping.
Fast & Convenient Repair/Replacement: Trenchless repair is more convenient and quicker. Repairs can be completed in a few days as against weeks in the traditional trenching process.
Less Clean-up: Trenchless repair involves lesser post-repair cleaning with significantly less digging work.
Improved Sewer Functioning: Pipe-lining a damaged pipe improves the structural integrity of your sewage system, eliminating joints and breaks.
Sustainable & Cost-Effective Plumbers in Boca Raton & Broward County
If you're experiencing sewer line issues, trust the experts at Broward Plumbing for hassle-free & cost-effective trenchless sewer repair in Boca Raton. Our licensed emergency plumbers serving Boca Raton are competent, fast, and professional. We're available 24/7 for your convenience!