5 Plumbing Issues to Leave to The Professionals
Posted in General Plumbing Services, on December 15, 2020
---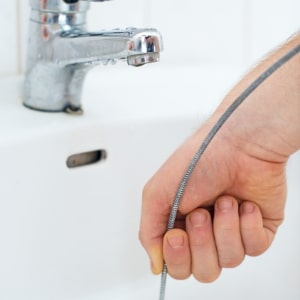 While we all want to be hands-on and solve simple home issues ourselves, some things are best left to a plumber in Boca Raton or Broward County. And plumbing problems are some of those things. Plumbing repairs can be messy, and your DIY success story can quickly turn into a horror you can not handle! So unless you have the experience, skills, and tools, leave the following plumbing issues to professional plumbing services.
#1 Snaking Your Own Drain
Your DIY plumbing fix can turn into a bigger problem when you try snaking your own drain. A wire hanger or any other home-snaking tool will not solve your drainage issue. In fact, putting foreign objects down the drain can cost you more expensive repairs in the long run. Avoid using harmful chemicals as they can cause more damage to your pipes. Drainage problems need a skilled plumber in Fort Lauderdale or Broward County so don't DIY; contact plumbing experts in your area to fix them.
#2 Fixing Leaky Pipes
Leaking pipes should definitely be left to the professional as they require considerable experience and professional equipment to find the exact leakage point. You might cause undue damage and expenses by tearing up more drywall or floors than required. Even if you do find the leak, you may require professional tools such as a welding torch since not all pipes can be fixed with glue or tape. Professional plumbing services have the right tools, technology and experience to locate and fix leaks without unnecessary damage.
#3 Plunging Large Clogs in the Toilet
While every homeowner should possess the skills to solve simple home issues, plunging your clogged toilet requires a different skill set. Clogs are not amateur plumbing issues; they usually signify a bigger problem with your plumbing. That simple clog and your plunger fix can exert tremendous pressure on the plumbing and cause a toilet overflow, or worse, burst pipes! So, take a step back for larger clogs and contact plumbing experts from a trustworthy plumbing company like Broward Plumbing to unclog that loo!
#4 Replacing Showerheads & Faucets
While replacing showerheads and faucets seems easy, we often forget a component or install them incorrectly. Add to that the time taken to read, figure out, and install the same. Makes sense to save time and hassle by just calling in professional plumbing services to do it fast and right.
#5 Water Heater Problems
As a safety precaution, water heaters issues should be handled by trained professionals. A DIY heater repair can be hazardous as it could lead to electric shock, fire, or other issues. So, leave these issues to professional plumbing services and contact plumbing experts to keep your home and yourself safe.
Why You Should Leave it to the Professionals Plumbers
DIYs are not always easy or feasible in all situations. Professional plumbing services have certified experts with the right experience, expertise, and tools that will save you time, money, and effort. So if you are experiencing any plumbing issues, contact the plumbing experts at Broward Plumbing. Our licensed plumbers are on call 24/7 for any plumbing problems or emergencies.
For the best in professional plumbing services, call us at 954-516-7777 or 561-570-7777.