5 Reasons To Call An Emergency Plumber
Posted in Emergency Plumbing Services, on September 09, 2020
---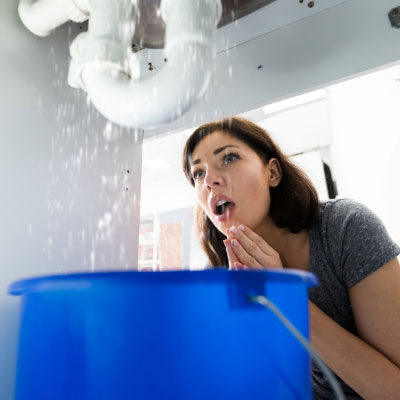 Plumbing problems can happen anytime. Unfortunately, some homeowners think they can fix their plumbing issues on their own. However, many issues require searching for a 'plumber near me' and hiring an emergency plumbing service. In this blog post, our plumbers near Boca Raton and plumbers in Fort Lauderdale have helped outline common plumbing problems that require the service of an emergency plumber. For plumbers in Broward County, Broward Plumbing provides both standard and emergency plumbing services.
1. Flooding
Flooding can occur in a home for several different reasons. You may experience flooding due to a sump pump failure, back up of sewage, a valve failure for water shut off, or inclement weather. If left unattended, a flood can affect the integrity of your home or the health of your family. An emergency plumbers in Boca Raton can help identify the cause of the flood, fix the problem, and assist with the clean-up.
2. Sewer Leakage
A sewage leak or back-up can wreak havoc on your home. Not only is it a mess that can smell and present a health hazard, a sewage leakage can also affect your ability to use your facilities or run water. If you notice a sewage back-up, it is important to immediately call an emergency plumber to avoid permanent damage to your home or negative affects to your family's health.
3. Lack of Water
If you are experiencing a sudden lack of water, it may be a sign of a major plumbing issue. Without your water, you will not be able to use your bathroom, sinks, or be able to cook and clean. If you are experiencing a loss of water, contact an emergency plumber immediately.
4. No Hot Water
Similar to a lack of water, without hot water you likely will not be able to use your shower, bathtub, or sinks. If you have lost your hot water, it could also be a sign that you have a plumbing issue. An emergency plumber can help identify and fix the problem to restore your hot water.
5. Burst Pipe
Frozen pipes or leaks can result in a lack of water or flooding. When water freezes in pipes, it can expand, resulting in a burst pipe when the water thaws. In the winter, this frozen water is often the cause of a sudden lack in water. An emergency plumbing service can help to identify and fix the burst pipe before it can cause any permanent damage.
For Plumbing Emergencies, Call The Experts at Broward Plumbing
At Broward Plumbing, we offer both regular and emergency plumbing services. We currently service the Broward County, Florida area to help fix leaks, burst pipes, sewage back-ups, and other plumbing issues. Although some plumbing problems can be fixed with at-home solutions, many issues require a professional plumber to be fixed. If you are experiencing a leak, sewage back-up, or lack of water, plumbers in Broward County can help. The 24-hour Broward Plumbing emergency service can be reached at 954-516-7777. For more information on any of our services or to book a regular appointment, contact the Broward Plumbing team at 561-570-7777.