When to Repair or Replace Leaking Pipes
Posted in Emergency Plumbing Services, on January 15, 2020
---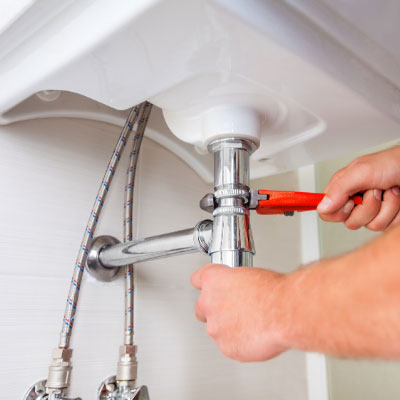 When it comes to plumbing and water leak repair, knowing when your pipes have become more trouble than they're worth is key to keeping your home running smoothly. As your home ages, your plumbing will have its fair share of leaks, sewer backups and clogged pipes - this sort of wear and tear is a natural part of the aging process. But when pipes become brittle or old, or the problems seem to be to be growing month after month, trenchless pipe repair may be a better long-term solution that a plumber in Boca Raton or a plumber in Fort Lauderdale might be able to suggest to you.
When Should I Repair my Leaking Pipes?
When are repairs the best option for home plumbing? We recommend repairing pipes that:
have infrequent leaking or clogging problems
when you know the cost of the repair will last long enough to justify the cost (we can help you determine that!)
are newer, or have been installed in the last 20-30 years - depending on the material, age, and use, pipes may just need maintenance every now and then, not replacement.
Keep track of how often you experience plumbing problems with the fixture in question - problems that reappear regularly may end up being more cost-effective to replace. If you need to repair a leaking pipe, save yourself sometime and skip searching for a 'plumber near me' and contact the plumbers in Boca Raton and plumbers in Fort Lauderdale that are employed by Broward Plumbing.
When Should I Replace my Leaking Pipes?
Replacement is often the best option, especially when you live in an older home or when repairs don't seem to solve the problems. We especially recommend replacement when:
your pipes contain lead components, which will cause serious health problems and contamination
problems occur regularly
your pipes are over 50 years old, or are brittle, damaged, or otherwise dangerous
the fixture sees heavy use, or is a critical part of your home's infrastructure
Replacing old, leaky, or outdated piping is always the most efficient and cost-effective solution when it comes to problematic plumbing. Water leak repair can work for smaller, wear and tear issues, but when pipes are affected by the issues above, the danger for bigger breaks, damage, and cost rises exponentially.
Broward Plumbing Can Help with Pipe Leak Repair & Replacement!
Knowing whether or not your pipes need repair or replacement isn't a question you need to answer on your own - our friendly and professional technicians are here to help answer your questions and solve your plumbing issues in a timely manner. If you live in an older property, new methods of re-piping homes and flexible, modern materials can reduce the amount of disturbance and mess that this sort of procedure used to cause.
Call us For More Information On Water Leak Repair
Broward Plumbing is available 24/7 for plumbing problems and emergencies. We use the latest in technology to help diagnose the nature and location of your plumbing problem, and then work efficiently to solve problems like clogged pipes, broken pipes, or leaky faucets. Ignoring plumbing problems can lead to thousands of dollars of emergency repairs - we always recommend using a plumber licensed in the state of Florida to help solve issues in your home. Call us at 954-516-7777 or get in touch with one of our certified plumbers.
Save On Your Next Plumbing Service With Broward Plumbing!