Restore Your Cast Iron Pipes in Boca Raton
If you've noticed an increase in sewage backs ups and blockages in your commercial or residential property's drainage system, you may need cast iron pipe repair in Boca Raton. When cast iron pipes age and break down, they can disrupt your plumbing system and wreak havoc around your home or facility.
Maintain a high-functioning plumbing system with cast iron pipe repair from the leading plumbers near Boca Raton at Broward Plumbing.
Do you Need Cast Iron Pipe Repair?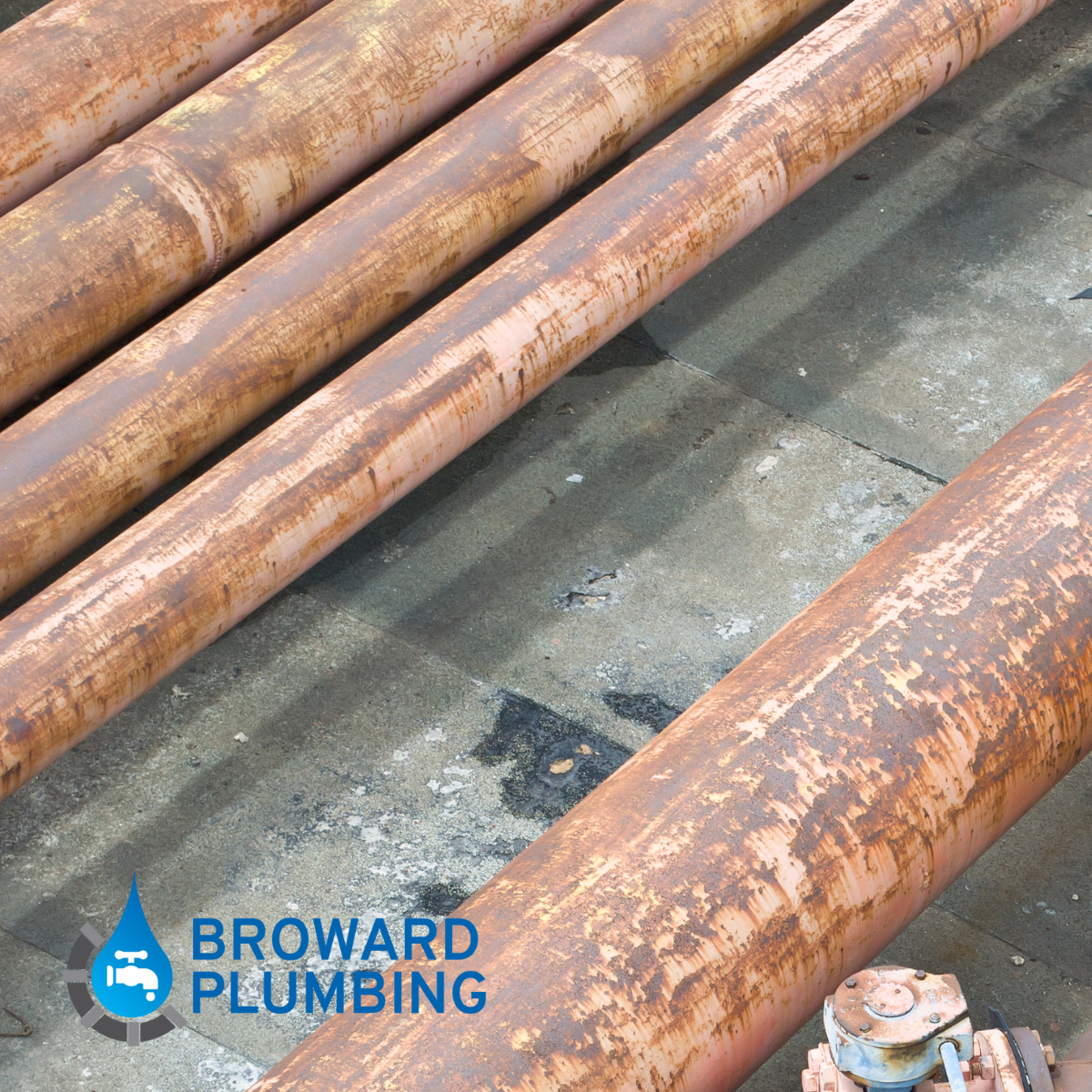 Cast iron plumbing systems were popularly used in Broward County around the 1970s and earlier. Today, approximately 40% of properties still have cast iron pipes, many of which notice problems in their drains.
You May Need to Call a Plumber in Boca Raton for Cast Iron Pipe Repair If…
Your Plumbing Was Installed 50+ Years Ago
You Have Frequent Sewage Backups or Drain Clogs
Strange & Pungent Odours are Coming from Your Drains
You've had Burst Drain Pipes & Leaks
Gurgling or Noises from Your Drains
When your cast iron pipes cause trouble around your property, you can count on the Broward Plumbing team to identify and repair your drain pipes. Our team of expert emergency plumbers in Boca Raton offers reliable repair and replacement services that minimize disruptions to your plumbing systems.
TALK TO A PLUMBER IN BOCA RATON
Cast Iron Plumbing Camera Inspections
Upon arrival at your property, the team at Broward Plumbing can provide a thorough and meticulous inspection of your drain system with our advanced robotic camera inspections. Our 360º camera inspections give our plumbers complete insight into the condition of your pipes, identifying cracks, damage, and backed-up debris.
We will determine whether you need cast iron pipe repair or replacement based on our findings.
Repair Your Cast Iron Pipes with Broward Plumbing
Increase your property value and restore order to your plumbing system with high-quality plumbing solutions with Broward Plumbing. Our plumbers in Boca Raton offer two types of service options for cast iron repair: maintenance or replacement.
Cast Iron Pipe Maintenance: If the reason for your plumbing trouble is blockages and your pipes are in stable condition, hydro jetting pipe maintenance can restore functionality to your cast iron pipes. The high-power water jetting will flush clogs out of your drain pipes and extend their lifespan by up to 10 years.
Cast Iron Pipe Replacement: When camera inspections reveal hairline cracks and fractures in your pipes, you need cast iron pipe replacement because your pipes are at risk of collapse. You can switch to high-quality and durable PVC pipes with sewer line repair or trenchless pipe replacement.
Why Choose Broward Plumbing for Cast Iron Pipe Repair
Upgrading your pipes to PVC with either traditional sewer line repair or trenchless pipe repair will not only increase your property value by tens of thousands of dollars and extend the longevity of your plumbing systems by nearly a decade. When you choose the leading plumbers in Boca Raton, you will get healthier pipes, smooth-running plumbing systems, and minimize future plumbing problems and costs.