Drain Cleaning Boca Raton
Are you seeking drain cleaning in Boca Raton? In our westernized world, every residence or business has indoor toilets with plumbing, and we take for granted that our plumbing will always work and work efficiently. What happens if something changes and breaks down? What happens if you are hosting a party, and suddenly your basement drain backs up, spilling out dirty water and toxic odors? How would you handle your clogged drain? In most cases, the best resolution is to contact a certified, licensed and experienced plumber for drain cleaning in Boca Raton.
What are the benefits of contacting a licensed plumber for drain cleaning in Boca Raton?
At Broward Plumbing we have a clear understanding of both state and local plumbing codes. Our certified technicians and support staff are well versed in the State of Florida's plumbing code and conduct. Therefore you do not have to worry about any permits that may be required or a change of regulations that may be in place. The state code sets out requirements for new draining systems and how to properly clean drains that are clogged, and provides support material and diagrams to assist us in doing the job right from the start.
We are always stocked with the right tools and equipment that is required for drain cleaning in Boca Raton. Have you ever been stuck under a sink with a leaky pipe said, "It would be great if I had a yoke vise (uses a screw to clamp down the pipe with a chain that secures the pipe in place) right now". At Broward Plumbing we have all the tools necessary to get the job done without you having to rent or buy these parts yourself. From a variety of pliers and wrenches to reamers to pipe cutters, we have everything needed and always in stock, on every service truck we send on a job.
Our plumbers are knowledgeable, licensed and always prepared to take on any and all of your plumbing needs. This is an additional benefit of working with a licensed plumber from Broward Plumbing. No matter what type of plumbing issues you may be experiencing, from drain cleaning in Boca Raton to a drain that is blocked, to prepping a basement for a new bathroom, we are here to help you in whatever you may need.

All of our technicians are insured, certified and licensed. With some classified advertising, chat rooms and online bulletin boards, it is quite easy to find someone who is promoting him or herself as an experienced plumber. You will get what you pay for when someone claims that they can cheaply clean your drains. Why? Because many of these plumbers claiming to be professionally licensed, were never insured or licensed to begin with, or may have let their licensing expire for whatever reason. In turn they can charge significantly less for their services. At Broward plumbing, you can be rest assured that we always assume all risks for any job and are insured to take care of any expenses if an accident may occur.
If you have a clogged drain and a Do-It-Yourself resolution will not work, contact the licensed professionals at Broward plumbing, to come to your business or your home for drain cleaning in Boca Raton. It can be common for drains to become clogged over time as debris, food scraps or hair passes through a kitchen sink or bathtub. If you are noticing a drain that is clogged or water that seems to be draining slowly, it could be a sign of a larger problem, which would need to be serviced immediately.
At Broward plumbing we are experts in drain cleaning in Boca Raton. Whether you are looking for these specific services or an entire plumbing check-up, contact our team of highly qualified and certified plumbers. We service all of south Florida, which includes Boca Raton, Fort Lauderdale and North Miami areas.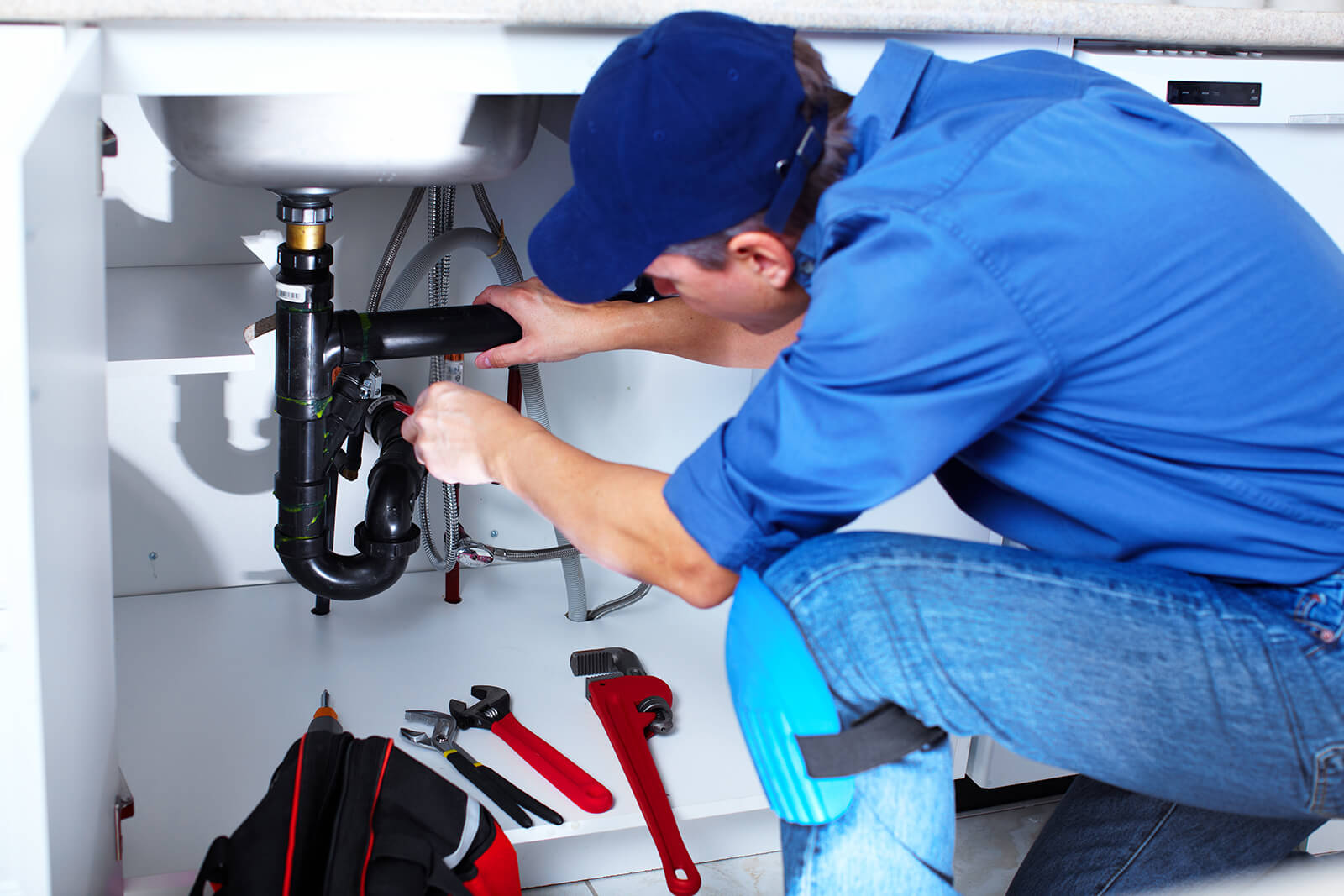 Broward Plumbing will take care of all your issues in drain cleaning in Boca Raton
Bathroom drains
Toothpaste, soap and thick toilet paper, and/or grime, can all do serious damage to your drains in your bathroom and overtime, if not treated, can cause severe plumbing issues.

Kitchen drains
When grease, cooking fats, and food heads down your kitchen drain, the inner walls of your pipes will form a buildup, which may cause an unwelcome blockage in your kitchen drain.

Sewer Drains
The sewer drain tends to carry gray and black water to the sewer from your home; any clogged sewer drain that is left untreated will lead to significant problems overtime.
Basement and utility drains
Dirt, debris and other messes may clog both utility and basement drains, which can lead to poor pipe drainage and/or potential flooding in your home.
What are the top questions frequently asked about drain cleaning services?
Q. How much does it cost to snake a sewer line or main drain?
A. Normally a flat rate of $120-$210 applies to snake a bathroom and/or kitchen sink. To snake a main drain or sewer line, the cost varies between $185-$275, depending on the scope of the work.
Q. What are the common signs to look for if my main sewer line is clogged?
A. If you begin to hear a rippling sound coming from your drains, or if your toilet water is bubbling, the cause may be that your main sewer line is clogged and needs to be cleared out as soon as possible.
Q. What is often found in a conventional drain cleaner?
A. Chemical drain cleaners often use sulfuric acid or sodium hydroxide. Both are particularly harsh to organic metals and materials. A chemical cleaner will definitely unclog your drain quickly, however it can also burn through your clothes and skin.
Q. What causes a clogged sewer line?
A. There can be a variety of causes for a sewer line that is clogged. Broken pipes, dirty debris (thick toilet paper or feminine hygiene products) and/or tree roots may cause catastrophic clogs in a sewer system.
If you are looking for drain cleaning in Boca Raton for your slow running drains, and/or clogged pipes, contact our staff at Broward Plumbing. Our highly skilled technicians have the expertise and experience to serve any and all of your plumbing needs. We always have the most current equipment and use the most relevant technology to offer highly effective sewer and drain cleaning in Boca Raton that is guaranteed to repair your entire plumbing system. Call us at 561.570.7777 or request an appointment online.