24 Hr Emergency Plumbing in Boca Raton
Broward Plumbing is a google guaranteed plumbing company in Boca Raton. We are committed to delivering superior services and ensuring you receive the best emergency plumbing in Boca Raton. Our plumbers in Boca Raton will repair your plumbing emergency on the same day you reach out to us, with expertise and at an efficient pace. Every Broward Plumbing emergency plumber Boca Raton is equipped to respond quickly to solve your plumbing emergency, no matter what it may be. Broward Plumbing's staff and every plumber in Boca Raton remains current on the latest technology and tools in the plumbing industry.
We offer a range of services for emergency plumbing in Boca Raton, from large re-piping and restoration services to small plumbing emergencies.
24-hour Emergency Plumber Boca Raton Services Includes:
Want to request a unique emergency plumber Boca Raton service that is not listed on our website? If it's related to anything plumbing, our specialists will fix it with quality and expertise.

Call us, day or night, we will send out the first available technician to your residential or commercial property right away. A Broward Plumbing plumber in Boca Raton will evaluate the severity of the emergency and repair it immediately. Broward Plumbing vehicles are always stocked with all the right tools, equipment, parts and materials that may be required to repair your plumbing emergency. You can rely on Broward Plumbing and our plumbers in Boca Raton to repair your plumbing system so that is operational, in no time.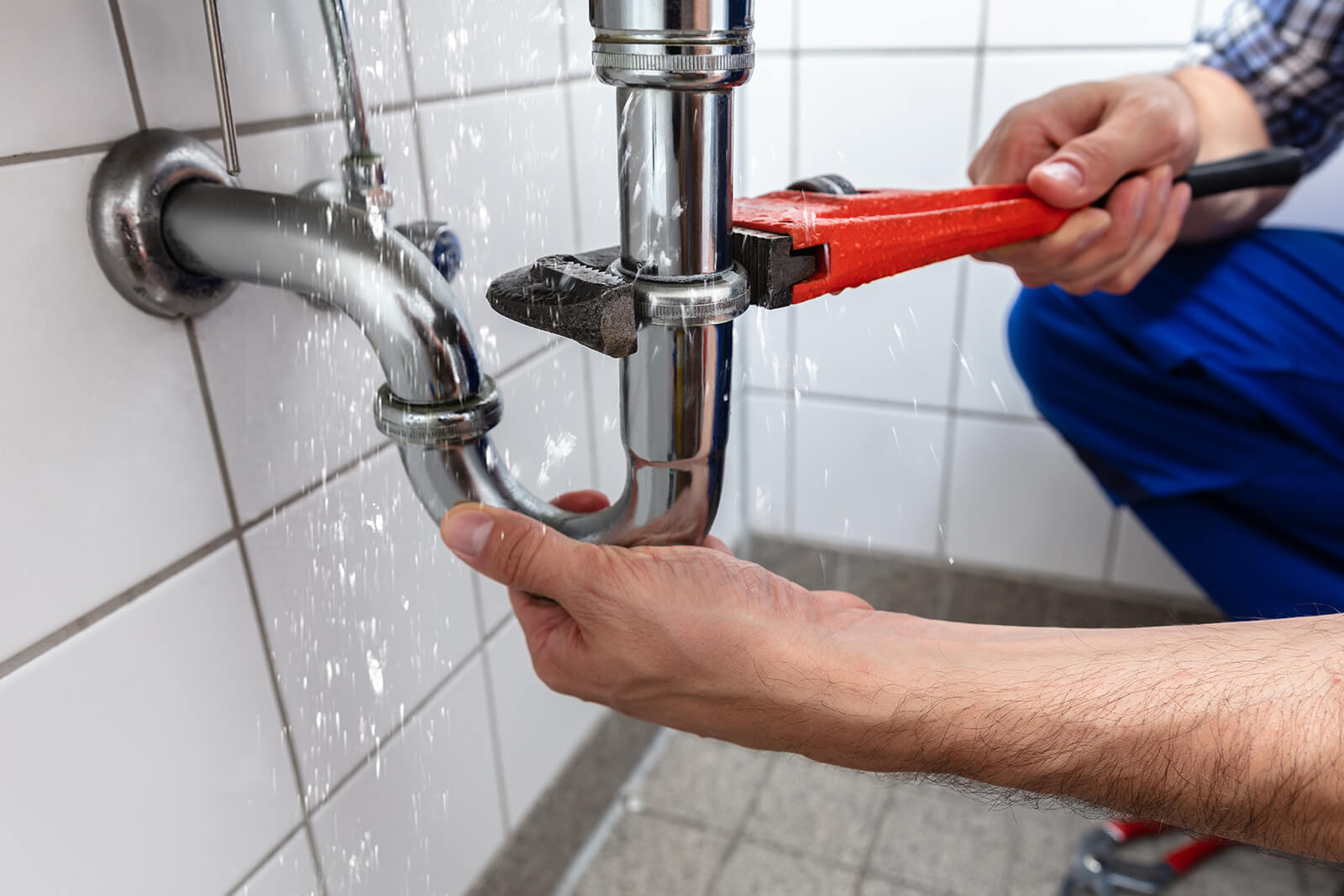 Our Plumbers In Boca Raton Service Promise
With any emergency plumbing repair, with our Boca Raton plumbers you can always expect:
Same day service
24/7 availability
Expert plumbing technicians
Guaranteed upfront and practical pricing
A large inventory of plumbing parts, available for emergency work completion
Suggestions and tips to prevent future plumbing emergencies
Tips To Avoid Plumbing Repairs In Boca Raton
There are many plumbing emergencies that can be avoided through consistent plumbing maintenance and inspections. We want you to save money, not lose it down the drain! Here are some suggestions:
Look out for leaks, wet spots or blockages
Notice any sharp increases in your utility bills
Look out for slow-moving drains
Perform a visual plumbing inspection once every 1-2 months
Why does plumbing need to be vented?
Any plumber in Boca Raton will tell you, your plumbing vent helps to regulate air pressure within your entire plumbing system, to allow water to run through efficiently. This particular vent system also eliminates odors and gas from your home or business.
Which type of pipe is the most popular?
The most popular plumbing pipe material is called PEX. Most modern residential and commercial properties are built with PEX plumbing pipes, which are highly flexible, sustainable and extremely well made pipe options.
What are the consequences of postponing plumbing repairs?
If you put off or delay plumbing repairs, emergency plumbing in Boca Raton is normally the consequence and you will find yourself scrambling to calling or searching Plumber Boca Raton. These emergency situations often have more serious effects associated with plumbing problems, when they are ignored. The obvious problems are water leaks impairing the efficiency of your plumbing, and racking up your utility bill.
Additionally, a surplus of moisture in your home or business can lead to the growth of mildew and mold. When mold multiplies through the release of spores, it can contaminate the air that you breathe in your living or workspace, which can cause serious respiratory issues. If sewer line issues are ignored, you will not only experience the sewer smell and back up, but it will also bring harmful bacteria into your home or business. Therefore, it is important to treat your plumbing issues as soon as possible, for your overall health and wellbeing.
What are some ways I can avoid leaky pipes in my home or business?
There are a few easy tricks you can use to help prevent plumbing catastrophes. One of the best tricks is to make sure the water pressure in your plumbing system does not exceed 60 PSI. If you find that your water measurement is indicating a higher pressure then this, call Broward Plumbing to fine-tune the pressure, by modifying your water controller or installing a pressure-dropping valve.
Even though not all plumbing complications are preventable, having a better understanding of how your plumbing system functions, is the first step towards maintaining useful and hassle-free pipes in your home or workspace. We hope you found our top plumbing questions and answers useful, however, if you ever have any other questions or concerns about the plumbing in your home or business, do not hesitate to call Broward Plumbing and talk to a plumber in Boca Raton to get all of your questions answered.
Sometimes, even the littlest thing could cause you to need emergency plumbing in Boca Raton. So, how can you avoid these small plumbing emergencies?
Do not flush baby wipes down the toilet. Often, people think that it is fine to flush baby wipes down like toilet paper, but toilet paper is thin and dissolves in water. A baby wipe tends to be made much thicker and stronger, which makes it harder to break down in your pipes and clog in your drain. Instead, purchase sustainable, environmentally-friendly baby wipes that can be tossed in your compost!

Do not flush feminine products down your toilet. These products are unfortunately designed to clog your pipes, immediately! They aren't designed to dissolve in water and they are one of the most usual things that clog the drain.

Do not flush cotton balls down your toilet. Cotton balls are designed to absorb water and expand quickly which will fill up your drain right away. Instead, throw your cotton into the trash can.
For emergency plumbing in Boca Raton you can rely on, do not delay in contacting our Broward Plumbing team of experts and plumbers in Boca Raton. Everything we do is conducted by our commitment to the best customer service offered in the plumbing industry. We always offer specialized plumbing services, upfront and budget friendly pricing, and customizable plumbing solutions. You can reach a plumber in Boca Raton employed by Broward Plumbing 24 hours a day, 7 days a week.
Our Broward Plumbing plumbers in Boca Raton will always treat you as a highly valued customer, and your home or business, with the greatest respect. On top of that, we will always leave your home or workspace the way we found it. To take advantage of our emergency plumbing services in Boca Raton, please call 954.516.7777.
Broward Plumbing Inc. - Plumbers in Boca Raton, Florida
301 Yamato Road, Suite 1240, Boca Raton, FL 33431, United States