Residential & Commercial Plumbers in Boca Raton
A lingering water leak that remains unrepaired can lead to a large water increase cost and can eventually turn into structural damage at your residence or commercial property. For specialized water leak repair by a plumber in Boca Raton contact Broward Plumbing. Our certified plumbers in Boca Raton have a large amount of experience in leak detection and repair of pipes, walls, floors and more.
Leaks that Require Plumbing Services in Boca Raton
We focus on all types of plumbing services for leak repairs in Boca Raton for commercial, industrial and residential properties, including
Sewer leaks
Pipe leaks
Slab leaks
Landscaping leaks
Water main leaks
Underground leaks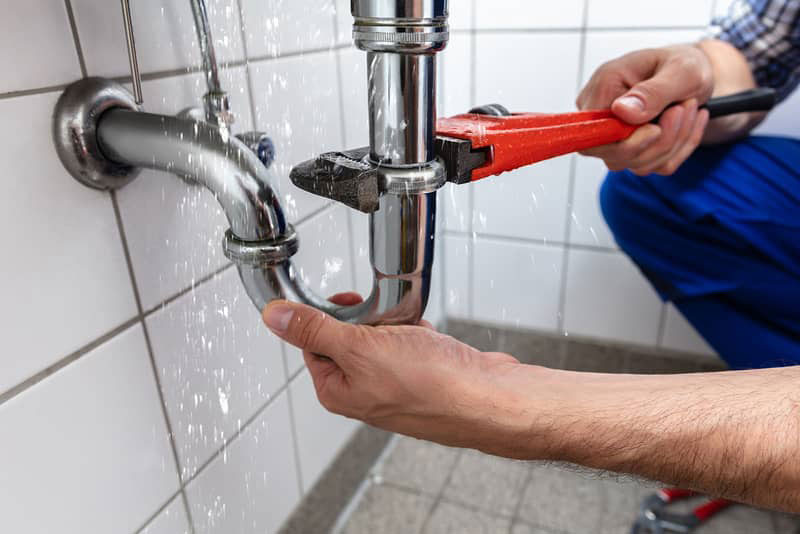 Every plumber in Boca Raton that we employs assures our clients, that a Broward Plumbing specialist, will locate the source of the leak efficiently, and have the ability to complete the repair on the spot. Additionally, we will find your water leak without any structural property damage. Our technicians and expert plumbers in Boca Raton use specialized equipment and technology that is nominally intrusive, quick and accurate, to find the source of the leak. Each plumber in Boca Raton employed by Broward Plyumbing has experience with any type of leak and always have the appropriate tools on site to commence the leak repair right away. Our plumbers in Boca Raton carry all the appropriate state licensing and certifications and are experienced in any issue of a leak repair in Boca Raton.
Plumbers in Boca Raton You Can Trust
After a plumber in Boca Raton is able to locate the source of the water leak, the Broward Plumbing plumbing specialist will give you a reasonable price for the work that is required to fix the water leak. Before the work begins, our plumbers in Boca Raton let our clients know all the options accessible for the scope of the work, so you can feel knowledgeable and confident in your final decision. Our staff always has our client's best interests at top of mind with regards to leak repairs in Boca Raton.
Common Leak Repair Question for Plumbers in Boca Raton about?
Q. How am I able to know if I have a leak in my home?
A. If you think you may have a leak somewhere in your home, the first thing to do is when everyone goes to sleep, check your outside water meter and write down the current water level. In the morning, when you wake up, go back to check the water levels on your meter, if its different than you likely have a leak! Next step is to contact our team at Broward Plumbing, and we will take care of it on the same day of your call.
Water Waste
An abundance of research shows that the United States consumes the highest water usage in the world. One of the main explanations for residential or commercial water waste is due to an undetected leak in progress. Our technicians inhabit intricate plumbing systems to handle all of our client's needs. At Broward plumbing our #1 goal is to save you money on your utility bills and to stop the detected leak or leaks in its tracks, before they cause more waste and damage for you and for our collective environment.

The Top 3 Reasons to complete a leak repair in Boca Raton

#1 Mold & Mildew
Both mildew and mold collections tend to grow in damp and warm places. If you have a concealed leak, your business or home will become more susceptible to mold and mildew, which will jeopardize not only your property, your overall health.
#2 Floor damage
Motionless water is naturally pulled down into the floors and foundation of a home or business. If the leak is left untreated and not repaired in a timely fashion, it can penetrate through floorboards, tiles, and slabs and a lot more.
#3 Wall damage
A lot of commercial and residential plumbing tends to reside within the walls of the structure itself; an undetected leak will cause extensive damage to the walls from within. In turn, this damage forms cracks and weakens the foundation, which can cause even more harm, the longer the leak is left unrepaired.
Call us now to repair your leak 954.516.7777 or schedule an appointment online
Broward Plumbing Inc. - Plumbers in Boca Raton, Florida
301 Yamato Road, Suite 1240, Boca Raton, FL 33431, United States