What To Do When You Have A Sewage Back Up in Boca Raton
Posted in Emergency Plumbing Services, on April 12, 2021
---
Sewage backups are every homeowner's worst nightmare as it can take forever to clean up the mess, can cause lasting damage to your home plumbing and be quite expensive. Sewage backups happen when there are heavy rains occurring for an extended period, which causes the sewer capacity to fill up. In areas without sufficient power, the water can go towards the home and can cause sewage backup. If you're worried about sewer backups in your home, It's first essential to know how to prevent sewer backups and understand the repair costs associated. At Broward Plumbing, our plumbers near Boca Raton and Broward County have extensive experience helping homeowners avoid sewage backup and provide repairs using the latest technologies, including camera inspection, flushing and clean-out installation. Read more below for further information on sewage backups and how to protect your home with the best emergency plumbers near you.
How to Prevent Sewage Backup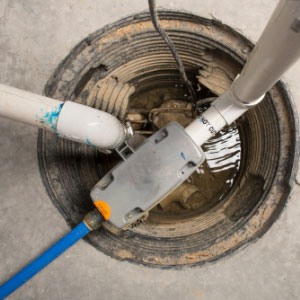 One of the most straightforward and most efficient steps to prevent sewage backups is to get annual sewer inspections of your home. Sewage backups are more likely to happen if drains aren't cleaned if there's grease build-up and cracks in the piping. Getting an inspection of your gutters, which can be done via a camera inspection, can point out different issues with your piping and help determine the repairs necessary to prevent a backup. Additionally, the older the home is, the more likely that the piping in your home has worn out and is more susceptible to backups. A quick and inexpensive repair can go a long way in preventing sewage backups and expensive repairs.
Sewer Drain Vs. Storm Drain
When inspecting the plumbing system of your home, it's important to know the difference between sewer and storm drains. Sewer drains contain water discharged from kitchen sinks, toilets, laundry, etc. Storm drains have rainwater collected from risers, gutters and other places. Depending on if the sewer or storm drain back ups, different cleaning strategies and repairs are recommended. For example, storm drain backups can likely be fixed without a plumber at all. When doing a camera inspection or reviewing your home's plumbing infrastructure, ask the plumber to help you determine which ones are sewer drains and which are storm drains. At Broward Plumbing, our team of emergency plumbers in Boca Raton can help you identify the drains in your home and walk you through the process of doing any repairs.
How Much Does a Sewage Repair Cost
If a sewage backup occurs in your home, your home insurance provider will likely cover the damage to some extent. Before a sewage backup occurs, give your insurance provider a call and ask them what exactly is covered and what isn't in the event of a sewage backup. If your home insurance provider doesn't cover a sewage backup, many policies include backups as an option in addition to hot water tanks, storage tanks and more. Sewage backups can be quite expensive, as they require a plumber to help do the repairs, materials and extra labour to clean up your home.
Sewage backups are rare but can be quite a hassle to clean and even more expensive. At Broward Plumbing, we can help you review the condition of your home's plumbing system and provide any repairs necessary to prevent sewage backups.
Give us a call today or contact us online to help protect your home!